Pourquoi, me demandait Gols pas plus tard qu'hier ?
D'abord parce que cette "collection" est aux dvds ce que sont les éditions de la Pléiade à la littérature : le top du top au niveau de l'édition, de la qualité (et de la restauration) de l'image, des commentaires, des bonus. S'il est bon de découvrir un film au cinoche, nous disait la Truffe, il ne peut pas faire de mal de le revoir sur un dvd Criterion (on ne touche aucun droit, je vous rassure).
Ensuite cette petite liste (dont on a déjà vu les trois-quarts) permet entre autres, un soir de loucedé, de vous donner des idées de films "classiques" à (re)voir mais aussi d'oeuvres, du monde entier, souvent plus méconnues (et Dieu sait que j'en ai découvert des films et des auteurs grâce à eux) ; cela peut aussi vous permettre, comme c'est bientôt Noël, de vous suggérer des idées-cadeaux en particulier pour vos proches anglophones.
Enfin, parce qu'il faut bien s'occuper entre deux matchs, hein.
Bonne découverte, j'ai envie de vous dire, et vos commentaires sur cette petite lubie sont bien sûr toujours les bienvenus.
(Le titre original, lorsqu'il est celui du dvd, a été conservé ; sinon, il s'agit du titre français)
(entre parenthèse, il s'agit du numéro inscrit sur la tranche du dvd (l'ordre de parution) ; s'il n'y a pas de numéro, il s'agit d'une parution dans la série Eclipse ou d'un coffret à part)
1921
Charlie Chaplin The Kid (799)
Victor Sjöström La Charrette fantôme (579)
1922
Benjamin Christensen Häxan (134)
Robert Flaherty Nanook of the North (33)
1923
Fred Newmeyer & Sam Taylor Safety Last ! (662)
1925
Carl Th. Dreyer Le Maître du Logis (706)
Oscar Micheaux Body and Soul (371)
Fred Newmeyer & Sam Taylor The Freshman (703)
1927
Cecil B. DeMille The King of Kings (266)
Alfred Hitchcock The Lodger (885)
Josef von Sternberg Underworld (529)
Ted Wilde The Kid Brother (964)
1928
Charles Chaplin The Circus (996)
Carl Th. Dreyer La Passion de Jeanne d'Arc (62)
Pal Fejos Lonesome (623)
Josef von Sternberg The Docks of New York (531)
Josef von Sternberg The Last Command (530)3
Ted Wilde Speedy (788)
1929
Ernst Lubitsch The Love Parade
Georg Wilhelm Pabst La Boîte de Pandore (358)
1930
John Murray Anderson King of Jazz (915)
René Clair Sous les Toits de Paris (161)
Jean Cocteau Le Sang d'un Poète (67)
Julien Duvivier David Golder
Ernst Lubitsch Monte Carlo
Kenneth MacPherson Borderline
Yasujiro Ozu That Night's Wife
Yasujiro Ozu Walk Cheerfully
Georg Wilhelm Pabst Westfront 1918 (907)
Robert Siodmak & Edgar G. Ulmer Les Hommes le Dimanche
Jean Vigo & Boris Kaufman À propos de Nice
1931
Charles Chaplin City Lights (680)
René Clair À nous la Liberté (160)
René Clair Le million (72)
Alexander Korda Marius (882)
Fritz Lang M (30)
Ernst Lubitsch The Smiling Lieutenant
Mikio Naruse Bon Courage, Larbin
Yasujiro Ozu Tokyo Chorus
Georg Wilhelm Pabst Kameradschaft (908)
Georg Wilhelm Pabst Die Dreigroschenoper (405)
Mário Peixoto Limite (877)
Jean Renoir La Chienne (818)
Josef von Sternberg Dishonored (932)
1932
Marc Allégret Fanny (883)
Raymond Bernard Les Croix de Bois
Carl Th. Dreyer Vampyr (437)
Julien Duvivier Poil de carotte
Erle C. Kenton Island of Lost Souls (586)
Ernst Lubitsch One Hour with You
Ernst Lubitsch Trouble in Paradise (170)
Mikio Naruse Sans Lien de Parenté
Yasujiro Ozu Gosses de Tokyo
Jean Renoir Boudu sauvé des Eaux (305)
Ernest B. Schoedsack & Irving Pichel The Most Dangerous Game (46)
Josef von Sternberg Shanghai Express (933)
Josef von Sternberg Blonde Venus (934)
1933
Monte Brice, Clyde Bruckman, Edwin Middleton,
Leslie Pearce & Arthur Ripley W. C. Fields — Six Short Films (79)
Julien Duvivier La Tête d'un Homme
Alexander Korda The Private Life of Henry VIII
Fritz Lang Le Testament du Docteur Mabuse (231)
Ernst Lubitsch Design for Living (592)
Dudley Murphy The Emperor Jones (370)
Mikio Naruse Après notre Séparation
Mikio Naruse Rêve de chaque Nuit
Yasujiro Ozu Coeur capricieux
Yasujiro Ozu Femmes et Voyous
Stephen Roberts The Story of Temple Drake (1006)
Hiroshi Shimizu Jeunes Filles au Port
Jean Vigo Zéro de conduite
1934
Raymond Bernard Les Misérables
Frank Capra It Happened One Night (736)
Paul Czinner The Rise of Catherine the Great
Alfred Hitchcock The Man Who Knew Too Much (643)
Alexander Korda The Private Life of Don Juan
Mikio Naruse La Rue sans Fin
Yasujiro Ozu Histoires d'Herbes flottantes
Jean Vigo L'Atalante
Josef von Sternberg The Scarlet Empress (109)
1935
Edvin Adolphson & Sigurd Wallén The Count of the Old Town
Gustaf Edgren La Nuit de la Saint-Jean
Alfred Hitchcock The 39 Steps (56)
Zoltán Korda Sanders of the River (372)
Josef von Sternberg The Devil Is a Woman (935)
1936
Charlie Chaplin Modern Times (543)
Sacha Guitry Le Roman d'un Tricheur
Alexander Korda Rembrandt
Gregory La Cava My Man Godfrey (114)
Anatole Litvak Mayerling
William Cameron Menzies Things to Come (660)
Kenji Mizoguchi L'Elégie de Naniwa
Kenji Mizoguchi Les Soeurs de Gion
Emilio Gómez Muriel & Fred Zinnemann Redes (686)
Gustaf Molander Intermezzo
Yasujiro Ozu Le Fils unique (525)
Marcel Pagnol César (884)
Jean Renoir Les Bas-Fonds
Jean Renoir Une Partie de Campagne (746)
Hiroshi Shimizu Mr. Merci
George Stevens Swing Time (979)
1937
Julien Duvivier Un Carnet de Bal
Julien Duvivier Pépé le Moko (172)
Robert Flaherty and Zoltán Korda Elephant Boy
Thornton Freeland Jericho
Sacha Guitry & Christian-Jaque Les Perles de la Couronne
Sacha Guitry Désiré
Leo McCarey The Awful Truth (917)
Leo McCarey Make Way for Tomorrow (505)
Jean Renoir La Grande Illusion (1)
1938
Anthony Asquith & Leslie Howard Pygmalion (85)
Marcel Carné Quai des Brumes (245)
George Cukor Holiday (1009)
Sergei Eisenstein & Dmitri Vasilyev Alexander Nevsky (87)
Sacha Guitry Quadrille
Zoltán Korda The Drum
Alfred Hitchcock The Lady Vanishes (3)
Gustaf Molander Dollar
Gustaf Molander A Woman's Face
Marcel Pagnol La Femme du Boulanger (985)
Jean Renoir La Bête humaine (324)
Hiroshi Shimizu Une Femme et ses Masseurs
1939
Marcel Carné Le Jour se lève
John Ford Stagecoach (516)
John Ford Young Mr. Lincoln (320)
Howard Hawks Only Angels Have Wings (806)
Zoltán Korda The Four Feathers (583)
Kenji Mizoguchi Conte des Chrysanthèmes tardifs (832)
Jean Renoir La Règle du Jeu (216)
Victor Schertzinger The Mikado (559)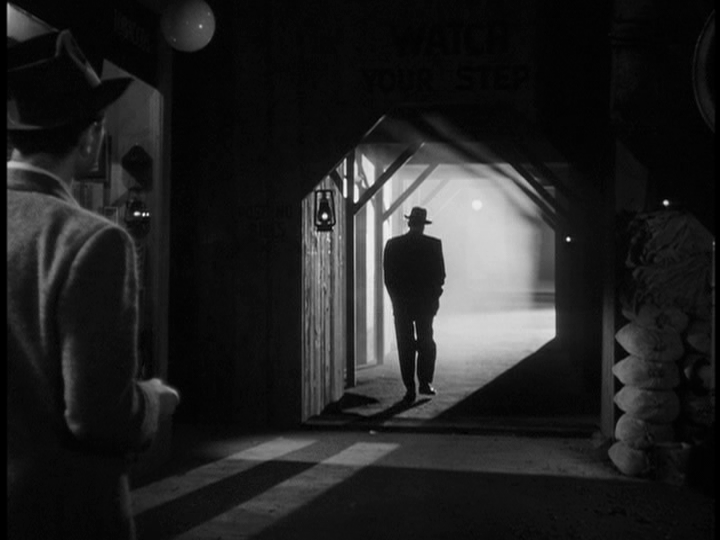 1940
Ludwig Berger, Michael Powell & Tim Whelan The Thief of Bagdad (431)
Charles Chaplin The Great Dictator (565)
Edward Cline The Bank Dick (78)
George Cukor The Philadelphia Story (901)
Howard Hawks His Girl Friday (849)
Alfred Hitchcock Foreign Correspondent (696)
Alfred Hitchcock Rebecca (135)
Per Lindberg Quand la Chair est faible
Carol Reed Night Train to Munich (523)
Pen Tennyson The Proud Valley (373)
1941
William Dieterle The Devil and Daniel Webster (214)
Jean Grémillon Remorques
Alexander Hall Here Comes Mr. Jordan (819)
Alexander Korda That Hamilton Woman (487)
Gabriel Pascal Major Barbara
Michael Powell 49th Parallel (376)
Hiroshi Shimizu Ornamental Hairpin
Preston Sturges The Lady Eve (103)
Preston Sturges Sullivan's Travels (118)
1942

Claude Autant-Lara Lettres d'Amour
Claude Autant-Lara Le Mariage de Chiffon
Marcel Carné Les Visiteurs du Soir (626)
René Clair Ma Femme est une Sorcière (676)
Charles Chaplin The Gold Rush (615)
Leo Hurwitz & Paul Strand Native Land
Zoltán Korda Jungle Book
David Lean & Noël Coward In Which We Serve (604)
Ernst Lubitsch To Be or Not to Be (670)
Yasujiro Ozu Il était un Père (526)
Irving Rapper Now, Voyager (1004)
George Stevens Woman of the Year (867)
Preston Sturges The Palm Beach Story (742)
Jacques Tourneur Cat People (833)
Orson Welles The magnificent Ambersons (952)
1943
Leslie Arliss The Man in Grey
Claude Autant-Lara Douce
Henri-Georges Clouzot Le Corbeau (227)
Carl Th. Dreyer Day of Wrath (125)
Jean Grémillon Lumière d'été
Keisuke Kinoshita Le Port fleuri
Keisuke Kinoshita L'Epée vivante
Akira Kurosawa La Légende du grand Judo

Ernst Lubitsch Heaven Can Wait (291)
Michael Powell & Emeric Pressburger The Life and Death of Colonel Blimp
1944
Lewis Allen The Uninvited (677)
Vittorio De Sica Les Enfants nous regardent (323)
Sergei Eisenstein Ivan the Terrible, Part I
Jean Grémillon Le Ciel est à vous
Keisuke Kinoshita L'Armée
Keisuke Kinoshita Jubilation Street
Akira Kurosawa Le plus Beau
Fritz Lang Ministry of Fear (649)
David Lean This Happy Breed (605)
Michael Powell & Emeric Pressburger A Canterbury Tale (341)
Alf Sjöberg Torment
Laurence Olivier Henry V (41)
1945
Leslie Arliss The Wicked Lady
Robert Bresson Les Dames du Bois de Boulogne (183)
Marcel Carné Les Enfants du Paradis (141)
Arthur Crabtree Madonna of the Seven Moons
Michael Curtiz Mildred Pierce (860)
Alfred Hitchcock Spellbound (136)
Akira Kurosawa Les Hommes qui marchent sur la Queue du Tigre
Akira Kurosawa La nouvelle Légende du grand Judo
David Lean Blithe Spirit (606)
David Lean Brief Encounter (76)
Gabriel Pascal Caesar and Cleopatra
Michael Powell & Emeric Pressburger I Know Where I'm Going ! (94)
Roberto Rossellini Rome, Ville ouverte (497)
Edgar G. Ulmer Detour (966)
1946
Claude Autant-Lara Sylvie et le Fantôme
Ingmar Bergman Crises
Jean Cocteau La Belle et la Bête (6)
Julien Duvivier Panique (955)
John Ford My Darling Clementine (732)
Sidney Gilliat Green for Danger (375)
Alfred Hitchcock Notorious (137)
Keisuke Kinoshita Le Matin de la Famille Osone
Akira Kurosawa Je ne regrette pas ma Jeunesse
David Lean Great Expectations (31)
Ernst Lubitsch Cluny Brown (997)
Michael Powell & Emeric Pressburger A Matter of Life and Death (939)
Roberto Rossellini Païsa (498)
Robert Siodmak The Killers
Charles Vidor Gilda (795)
1947
Ingmar Bergman L'Eternel Mirage
Charles Chaplin Monsieur Verdoux (652)
Henri-Georges Clouzot Quai des Orfèvres (193)
Jules Dassin Brute Force (383)
Akira Kurosawa Un merveilleux Dimanche
Robert Montgomery Ride the Pink Horse (750)
Michael Powell & Emeric Pressburger Black Narcissus (93)
Carol Reed Odd Man Out (754)
1948
Ingmar Bergman Ville portuaire
Frank Borzage Moonrise (921)
Jules Dassin The Naked City (380)
Vittorio De Sica Le Voleur de Bicyclette (374)
Howard Hawks Red River (709)
Akira Kurosawa L'Ange ivre (413)
David Lean Oliver Twist (32)
Kenji Mizoguchi Les Femmes de la Nuit
Laurence Olivier Hamlet (82)
Michael Powell & Emeric Pressburger The Red Shoes (44)
Nicholas Ray They Live by Night (880)
Carol Reed The Fallen Idol (357)
Roberto Rossellini Allemagne Année zéro (499)
Preston Sturges Unfaithfully Yours (292)
1949
Ingmar Bergman La Fontaine d'Arethuse
Jules Dassin Thieves' Highway (273)
Giuseppe De Santis Riz amer (792)
Samuel Fuller I Shot Jesse James
Robert Hamer Kind Hearts and Coronets (325)
Akira Kurosawa Chien enragé (233)
Raffaello Matarazzo Le Mensonge d'une Mère
Jean-Pierre Melville Le Silence de la Mer (755)
Yasujiro Ozu Printemps tardif (331)
Michael Powell & Emeric Pressburger The Small Back Room (441)
Carol Reed The Third Man (64)
Jacques Tati Jour de Fête (730)
William Wyler The Heiress (974)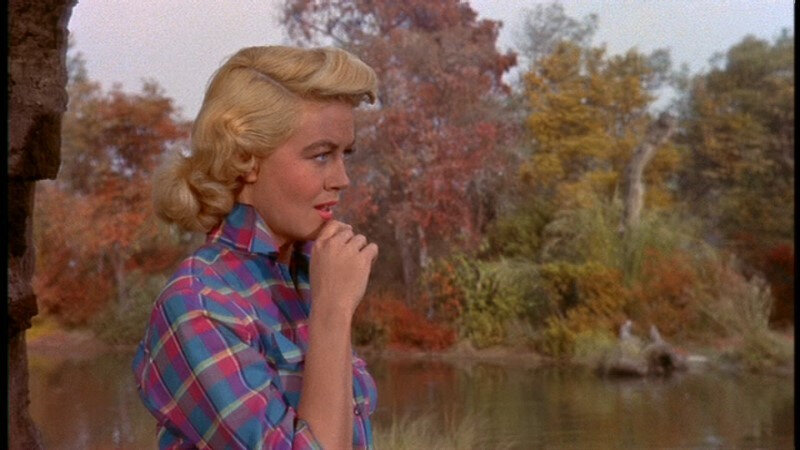 1950
Ingmar Bergman Vers la Joie
Henry Cass Last Holiday
Jean Cocteau Orphée (68)
Michael Curtiz The Breaking Point (889)
Jules Dassin Night and the City (274)
Federico Fellini & Alberto Lattuada Les Feux du Music Hall (81)
Samuel Fuller The Baron of Arizona
John Huston The Asphalt Jungle (847)
Akira Kurosawa Rashomon (138)
Akira Kurosawa Scandale
Joseph L. Mankiewicz All about Eve (1003)
Anthony Mann The Furies (435)
Raffaello Matarazzo Tormento
Jean-Pierre Melville Les Enfants terribles (398)
Max Ophuls La Ronde (443)
Nicholas Ray In a Lonely Place (810)
Roberto Rossellini Les onze Fioretti de Saint François d'Assise (293)
Roberto Rossellini Stromboli (673)
1951
Anthony Asquith The Browning Version (294)
Ingmar Bergman Jeux d'Eté (613)
Robert Bresson Journal d'un Curé de Campagne (222)
Samuel Fuller The Steel Helmet
Sacha Guitry La poison (891)
Akira Kurosawa L'Idiot
Yasujiro Ozu Eté précoce (240)
Michael Powell & Emeric Pressburger The Tales of Hoffmann (317)
Jean Renoir The River (276)
Alf Sjöberg Mademoiselle Julie (416)
Billy Wilder Ace in the Hole (396)
1952
Anthony Asquith The Importance of Being Earnest (158)
Jacques Becker Casque d'or (270)
Ingmar Bergman L'Attente des Femmes
Charles Chaplin Limelight (756)
Christian-Jaque Fanfan la Tulipe (451)
René Clément Jeux interdits (318)
Vittorio De Sica Umberto D. (201)
Chester Erskine Androcles and the Lion
Federico Fellini Le Cheik blanc (189)
Akira Kurosawa Ikiru (221)
Albert Lamorisse Crin blanc : le Cheval sauvage
Raffaello Matarazzo Le Fils de Personne
Kenji Mizoguchi La Vie d'Oharu, Femme galante (664)
Max Ophuls Le Plaisir (444)
Yasujiro Ozu Le Goût du Riz au Thé vert (989)
Roberto Rossellini Europe '51 (674)
Orson Welles Othello (870)
1953
Ingmar Bergman Monika (614)
Ingmar Bergman La Nuit des Forains (412)
Henri-Georges Clouzot Le Salaire de la Peur (36)
Vittorio De Sica Station Terminus (202)
Federico Fellini I vitelloni (246)
Samuel Fuller Pickup on South Street (224)
Teinosuke Kinugasa La Porte de l'Enfer (653)
Kenji Mizoguchi Les Contes de la Lune vague après la Pluie (309)
Jacques Tati Les Vacances de Monsieur Hulot (110)
Max Ophuls Madame de... (445)
Yasujiro Ozu Voyage à Tokyo (217)
Jean Renoir Le Carrosse d'Or (242)
1954
Jacques Becker Touchez pas au Grisbi (271)
Ingmar Bergman Une Leçon d'Amour
Federico Fellini La Strada (219)
Ishiro Honda Godzilla (594)
Hiroshi Inagaki Samouraï (vol. 1) : La Légende de Musashi (14)
Elia Kazan On the Waterfront (647)
Keisuke Kinoshita Vingt-quatre Prunelles (442)
Akira Kurosawa Les sept Samouraï (2)
Kenji Mizoguchi L'Intendant Sansho (386)
David Lean Hobson's Choice (461)
Kenji Mizoguchi Les Amants crucifiés (949)
Roberto Rossellini Voyage en Italie (675)
Don Siegel Riot in Cell Block 11 (704)
Douglas Sirk Magnificent Obsession (457)
Luchino Visconti Senso (556)
1955
Robert Aldrich Kiss Me Deadly (568)
Michelangelo Antonioni Le Amiche (817)
Juan Antonio Bardem Mort d'un Cycliste (427)
Ingmar Bergman Sourires d'une Nuit d'Eté (237)
Henri-Georges Clouzot Les Diaboliques (35)
Jules Dassin Du Rififi chez les Hommes (115)
Carl Th. Dreyer Ordet (126)
Hiroshi Inagaki Samouraï (vol. 2) : Duel au Temple Ichijôji (15)
Akira Kurosawa Vivre dans la Peur
Charles Laughton The Night of the Hunter (541)
David Lean Summertime (22)
Raffaello Matarazzo La Femme aux deux Visages
Laurence Olivier Richard III (213)
Max Ophuls Lola Montès (503)
Motoyoshi Oda Le Retour de Godzilla (1000)
Satyajit Ray Pather Panchali (783)
Jean Renoir French Cancan (243)
Alain Resnais Nuit et Brouillard (197)
Douglas Sirk All That Heaven Allows (95)
Andrzej Wajda Génération (283)
Orson Welles The Complete Mr. Arkadin (322)
Karel Zeman Voyage dans la Préhistoire (1015)
1956
Robert Bresson Un Condamné à mort s'est échappé (650)
René Clément Gervaise
Delmer Daves Jubal (656)
Kon Ichikawa La Harpe de Birmanie (379)
Hiroshi Inagaki Samouraï (vol. 3) : La Voie de la Lumière (16)
Masaki Kobayashi Rivière noire
Masaki Kobayashi Je t'achèterai
Masaki Kobayashi La Pièce aux Murs épais
Stanley Kubrick The Killing (575)
Albert Lamorisse Le Ballon rouge
Jean-Pierre Melville Bob le flambeur (150)
Kenji Mizoguchi La Rue de la Honte
Kô Nakahira Crazed Fruit (295)
Yasujiro Ozu Printemps précoce
Nicholas Ray Bigger Than Life (507)
Satyajit Ray Aparajito (784)
Jean Renoir Elena et les Hommes (244)
Douglas Sirk Written on the Wind (96)
Roger Vadim Et Dieu... créa la Femme (77)
Agnès Varda La Pointe courte (419)
1957
Ingmar Bergman Les Fraises sauvages (139)
Ingmar Bergman Le septième Sceau (11)
Delmer Daves 3:10 to Yuma (657)
Federico Fellini Les Nuits de Cabiria (49)
Samuel Fuller Forty Guns (954)
Mikhail Kalatozov Quand passent les Cigognes (146)
Elia Kazan A Face in the Crowd (970)

Stanley Kubrick Paths of Glory (538)
Koreyoshi Kurahara J'attends
Akira Kurosawa Les Bas-Fonds
Akira Kurosawa Le Château de l'Araignée (190)
Sidney Lumet 12 angry Men (591)
Alexander Mackendrick Sweet Smell of Success (555)
Yasujiro Ozu Crépuscule à Tokyo
Luchino Visconti Le Notti bianche (296)
Andrzej Wajda Kanal (284)
1958
Roy Ward Baker A Night to Remember (7)
Ingmar Bergman Au Seuil de la Vie
Ingmar Bergman Le Visage (537)
Claude Chabrol Le beau Serge (580)
Arthur Crabtree Fiend Without a Face (92)
Robert Day The Haunted Strangler (367)
Sergei Eisenstein Ivan the Terrible, Part II (88)
Keisuke Kinoshita La Ballade de Narayama (645)
Akira Kurosawa La Forteresse cachée (116)
Louis Malle Les Amants (429)
Louis Malle Ascenseur pour l'Echaffaud (335)
Toshio Masuda Couteau rouillé
Mario Monicelli Le Pigeon (113)
Ronald Neame The Horse's Mouth (154)
Yasujiro Ozu Fleurs d'Equinoxe
Satyajit Ray Le Salon de Musique (573)
Jacques Tati Mon oncle (111)
Andrzej Wajda Cendres et Diamants (285)
Billy Wilder Some like it hot (950)
Irvin S. Yeaworth Jr. The Blob (91)
Karel Zeman Aventures fantastiques (1016)
1959
Spencer G. Bennet The Atomic Submarine (366)
Robert Bresson Pickpocket (314)
Marcel Camus Orfeu Negro (48)
John Cassavetes Shadows (251)
Claude Chabrol Les Cousins (581)
Grigori Chukhrai La Ballade du Soldat (148)
Jean Cocteau Le Testament d'Orphée (69)
Robert Day Corridors of Blood (368)
Robert Day First Man into Space (365)
Basil Dearden Sapphire
Kon Ichikawa Feux dans la Plaine (378)
Mikhail Kalatozov La Lettre inachevée (601)
Masaki Kobayashi La Condition humaine (480)
Nathan Kroll Martha Graham : Dance on Film (406)
Yasujiro Ozu Herbes flottantes
Yasujiro Ozu Bonjour (84)
Gillo Pontecorvo Kapò
Otto Preminger Anatomy of a Murder (600)
Satyajit Ray Le Monde d'Apu (785)
Alain Resnais Hiroshima mon Amour (196)
Roberto Rossellini Il Generale Della Rovere (463)
François Truffaut Les 400 Coups (5)
Bernhard Wicki Le Pont (763)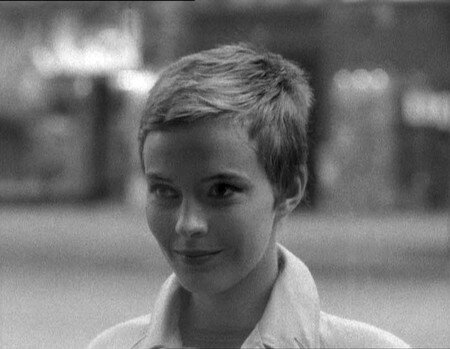 1960
Michelangelo Antonioni L'Avventura (98)
Jacques Becker Le Trou (129)
Ingmar Bergman L'Oeil du Diable
Ingmar Bergman La Source (321)
René Clément Plein Soleil (637)
Henri-Georges Clouzot La Vérité (960)
Basil Dearden The League of Gentlemen
Federico Fellini La dolce Vita (733)
Georges Franju Les Yeux sans Visage (260)
Ritwik Ghatak L'Etoile caché (993)
Jean-Luc Godard A Bout de Souffle (408)
Kim Ki-young La Servante (690)
Stanley Kubrick Spartacus (105)
Koreyoshi Kurahara Intimidation
Koreyoshi Kurahara The Warped Ones
Akira Kurosawa Les Salauds dorment en Paix (319)
Sidney Lumet The Fugitive Kind (515)
Louis Malle Zazie dans le métro (570)
Nobuo Nakagawa Jigoku (352)
Mikio Naruse Quand une Femme monte l'Escalier (377)
Ronald Neame Tunes of Glory (225)
Yasujiro Ozu Fin d'Automne
Michael Powell Peeping Tom (58)
Claude Sautet Classe tous risques (434)
Kaneto Shindo L'Ile nue (811)
Seijun Suzuki Visez cette Voiture de Police
François Truffaut Tirez sur le Pianiste (315)
1961
Michelangelo Antonioni La Notte (678)
Allen Baron Blast of Silence (428)
Ingmar Bergman A Travers le Miroir (209)
Marlon Brando One-Eyed Jacks (844)
Luis Buñuel Viridiana (332)
Jack Clayton The Innocents (727)
Basil Dearden Victim
Jacques Demy Lola (714)
Jack Garfein Something Wild (850)
Pietro Germi Divorce à l'italienne (286)
Jean-Luc Godard Une Femme est une Femme (238)
Akira Kurosawa Le Garde du Corps (52)
Jean-Pierre Melville Léon Morin, Prêtre (572)
Ermanno Olmi Il posto
Yasujiro Ozu Dernier Caprice
Daniel Petrie A Raisin in the Sun (945)
Alain Resnais L'Année dernière à Marienbad (478)
Tony Richardson A Taste of Honey (829)
Jacques Rivette Paris nous appartient (802)
Jean Rouch & Edgar Morin Chronique d'un Eté (648)
1962
Michelangelo Antonioni L'Eclipse (278)
Bernardo Bertolucci La commare secca (272)
Serge Bourguignon Cybèle ou les Dimanches de Ville d'Avray (728)
Luis Buñuel L'Ange exterminateur (459)
Basil Dearden All Night Long
John Frankenheimer The Manchurian Candidate (803)
Jean-Luc Godard Vivre sa Vie (512)
Herk Harvey Carnival of Souls (63)
Shohei Imamura Filles et Gangsters (472)
Masaki Kobayashi Harakiri (302)
Masaki Kobayashi L'Héritage
Koreyoshi Kurahara Un type méprisable
Akira Kurosawa Sanjuro (53)
Alberto Lattuada Mafioso (424)
Louis Malle Vive le Tour
Jean-Pierre Melville Le Doulos (447)
Kenji Misumi La Légende de Zatoichi (vol. 1) : Le Masseur Aveugle
Kazuo Mori La Légende de Zatoichi (vol. 2) : Le Secret
Ermanno Olmi I fidanzati (195)
Yasujiro Ozu Le Goût du Saké (446)
Pier Paolo Pasolini Mamma Roma (236)
Roman Polanski Le Couteau dans l'Eau (215)
Dino Risi Il Sorpasso (707)
Francesco Rosi Salvatore Giuliano (228)
Vilgot Sjöman Ingmar Bergman Makes a Movie (212)
Andrei Tarkovsky Ivan's Childhood (397)
Hiroshi Teshigahara Traquenard (393)
François Truffaut Jules and Jim (281)
Saul J. Turell The Great Chase
Agnès Varda Cléo de 5 à 7 (73)
Karel Zeman Le Baron de Crac (1017)
1963
Lindsay Anderson This Sporting Life (417)
Ingmar Bergman Les Communiants (210)
Ingmar Bergman Le Silence (211)
Luis García Berlanga Le Bourreau (840)
Peter Brook Lord of the Flies (43)
Jacques Demy La Baie des Anges (715)
Stanley Donen Charade (57)
Pierre Etaix Le Soupirant
Federico Fellini 8½ (140)
Georges Franju Judex (710)
Samuel Fuller Shock Corridor (19)
Jean-Luc Godard Le Mépris (171)
Jean-Luc Godard Le petit Soldat (1010)
Ishirô Honda King Kong contre Godzilla (1000)
Kon Ichikawa La Vengeance d'un Acteur (912)
Shohei Imamura La Femme Insecte (473)
Stanley Kramer It's a Mad, Mad, Mad, Mad World (692)
Akira Kurosawa Entre le Ciel et l'Enfer (24)
Louis Malle Le Feu follet (430)
Chris Marker La Jetée
Mario Monicelli Les Camarades (610)
Satyajit Ray La grande Ville (668)
Alain Resnais Muriel ou le Temps d'un Retour (824)
Tony Richardson Tom Jones (910)
Eric Rohmer La Boulangère de Monceau (343)
Eric Rohmer La Carrière de Suzanne (344)
Francesco Rosi Main basse sur la Ville (355)
John Schlesinger Billy Liar (121)
Seijun Suzuki La Jeunesse de la Bête (268)
Tokuzo Tanaka La Légende de Zatoichi (vol. 3) : Un nouveau Voyage
Tokuzo Tanaka La Légende de Zatoichi (vol.4) : Le Fugitif
Luchino Visconti Le Guépard (235)
Kimiyoshi Yasuda La Légende de Zatoichi (vol. 5) : Voyage sans repos
1964
Michelangelo Antonioni Red Desert (522)
Ingmar Bergman Toutes ses Femmes
Luis Buñuel Journal d'une Femme de Chambre (117)
Jacques Demy Les Parapluies de Cherbourg (716)
Robert Downey Sr. Babo 73
Carl Th. Dreyer Gertrud (127)
Metin Erksan Dry Summer (668)
Samuel Fuller The Naked Kiss (18)
Takumi Furukawa Cruel Gun Story
Pietro Germi Séduite et Abandonée (350)
Jean-Luc Godard Bande à Part (174)
Hideo Gosha Trois Samuraïs hors-la-loi (596)
Byron Haskin Robinson Crusoe on Mars (404)
Ishirô Honda Mothra contre Godzilla (1000)
Ishirô Honda Ghidrah, le Monstre à trois Têtes (1000)
Kazuo Ikehiro La Légende de Zatoichi (vol. 6) : Mort ou vif

Kazuo Ikehiro La Légende de Zatoichi (vol. 7) : La Lame
Shohei Imamura Désir meurtrier (474)
Stanley Kubrick Dr. Strangelove, or : How I learned to stop
worrying and love the Bomb (821)
Koreyoshi Kurahara Black Sun
Richard Lester A Hard Day's Night (711)
Sidney Lumet Fail Safe (1011)
Kenji Misumi La Légende de Zatoichi (vol. 8) : Voyage meurtrier
Jan Nemec Les Diamants de la Nuit (969)
Satyajit Ray Charulata (669)
Kaneto Shindo Onibaba (226)
Masahiro Shinoda Fleur pâle (564)
Don Siegel The Killers
Seijun Suzuki La Barrière de Chair (298)
Hiroshi Teshigahara La Femme des Dunes (394)
François Truffaut La Peau douce (749)
Kimiyoshi Yasuda La Légende de Zatoichi (vol. 9) : La Lettre

1965
Marco Bellocchio Les Poings dans les Poches (333)
Luis Buñuel Simon du Désert (460)
Pierre Etaix Yoyo
Federico Fellini Juliette des Esprits (149)
Miloš Forman Les Amours d'une Blonde (144)
Jean-Luc Godard Alphaville (25)
Jean-Luc Godard Pierrot le Fou (421)
Hideo Gosha Sword of the Beast (311)
Ishirô Honda Invasion Planète X (1000)
Kon Ichikawa Tokyo Olympiad (155)
Akira Inoue La Légende de Zatoichi (vol. 10) : La Revanche
Ján Kadár & Elmar Klos La Boutique sur la grand Rue (130)
Masaki Kobayashi Kwaidan (90)
Akira Kurosawa Barberousse (159)
Dušan Makavejev L'Homme n'est pas un Oiseau
Kenji Misumi La Légende de Zatoichi (vol. 12) : Voyage en Enfer
Kazuo Mori La Légende de Zatoichi (vol. 11) : le Maudit
Nagisa Oshima Les Plaisirs de la Chair
Antonio Pietrangeli Je la connaissais bien (801)
Roman Polanski Répulsion (483)
Martin Ritt L'Espion qui venait du Froid (452)
Francesco Rosi Le Moment de la Vérité (595)
Masahiro Shinoda Samurai Spy (312)
Seijun Suzuki Histoire d'une Prostituée (299)
Saul J. Turell The Love Goddesses
Agnès Varda Le Bonheur (420)
Cornel Wilde The Naked Prey (415)
1966
Lütfi Ö. Akad La Loi de la Frontière (878)
Michelangelo Antonioni Blow-Up (865)
Ingmar Bergman Persona (701)
Sergei Bondarchuk Guerre et Paix (983)
Robert Bresson Au hasard Balthazar (297)
Věra Chytilová Les petites Marguerites
Robert Downey Sr. Chafed Elbows
Pierre Etaix Tant qu'on a la Santé
John Frankenheimer Seconds (667)
Jun Fukuda Ebirah contre Godzilla (1000)
Jean-Luc Godard Made in U.S.A (481)
Jean-Luc Godard Masculin féminin (308)
Monte Hellman Ride in the Whirlwind (735)
Monte Hellman The Shooting (734)
Kazuo Ikehiro La Légende de Zatoichi (vol. 14) : Le Pélerinage
Shohei Imamura Le Pornographe (207)
William Klein Qui êtes-vous, Polly Maggoo?
William Mason Paddle to the Sea
Jean-Pierre Melville Le deuxième Souffle (448)
Jiří Menzel Trains étroitement surveillés (131)
Jiří Menzel, Věra Chytilová, Jaromil Jireš,
Jan Němec & Evald Schorm Pearls of the Deep
Yukio Mishima & Domoto Masaki Rites d'Amour et de Mort (433)
Jan Němec La Fête et les Invités
Kihachi Okamoto Le Sabre du Mal (280)
Nagisa Oshima L'Obsédé en plein Jour
Roman Polanski Cul-de-sac (577)
Gillo Pontecorvo The Battle of Algiers (249)
Satyajit Ray Le Héros (911)
Roberto Rossellini La Prise de Pouvoir de Louis XIV (456)
Volker Schlöndorff Les Désarrois de l'Elève Törless (279)
Ousmane Sembène La Noire de... (852)
Larisa Shepitko Les Ailes
Seijun Suzuki Fighting Elegy (269)
Seijun Suzuki Le Vagabond de Tokyo (39)
Tokuzo Tanaka La Légende de Zatoichi (vol. 13) : La Vengeance
Andrei Tarkovsky Andrei Rublev (34)
Hiroshi Teshigahara Le Visage d'un Autre (395)
Jan Troell Les Feux de la Vie (766)
Orson Welles Chimes at Midnight (830)
1967
Claude Berri Le vieil Homme et l'Enfant (388)
Robert Bresson Mouchette (363)
Richard Brooks In Cold Blood (781)
Luis Buñuel Belle de jour (593)
Jacques Demy Les Demoiselles de Rochefort (717)
Miloš Forman Au Feu les Pompiers ! (145)
Jun Fukuda La Planète des Monstres (1000)
Jean-Luc Godard 2 ou 3 Choses que je sais d'elle (482)
Jean-Luc Godard Weekend (635)
King Hu L'Auberge du Dragon (937)
Norman Jewison In the Heat of the Night (959)
Allan King Warrendale
Masaki Kobayashi Samurai Rebellion (310)
Koreyoshi Kurahara The Thirst for Love
Murray Lerner Festival (892)
Dušan Makavejev Une Affaire de Coeur : La Tragédie d'une Employée des P.T.T.
Jean-Pierre Melville Le Samouraï (306)
Kenji Misumi La Légende de Zatoichi (vol. 17) : Route sanglante
Mike Nichols The Graduate (800)
Kazui Nihonmatsu The X from Outer Space
Takashi Nomura A Colt Is My Passport
Nagisa Oshima A propos des Chansons paillardes au Japon
Nagisa Oshima Eté japonais : double Suicide
D. A. Pennebaker Dont Look Back (786)
Mark Robson Valley of the Dolls (835)
Eric Rohmer La Collectionneuse
Evald Schorm Le Retour du Fils prodigue
Vilgot Sjöman I Am Curious—Blue (181)
Vilgot Sjöman I Am Curious—Yellow (180)
Seijun Suzuki La Marque du Tueur (38)
Jacques Tati PlayTime (112)
Agnès Varda Uncle Yanko
František Vláčil Marketa Lazarová (661)
Satsuo Yamamoto La Légende de Zatoichi (vol. 16) : Le Justicier
Kimiyoshi Yasuda La Légende de Zatoichi (vol. 15) : La Canne épée
1968
Tomás Gutiérrez Alea Mémoires du Sous-développement (943)
Lindsay Anderson If... (391)
Ingmar Bergman L'Heure du Loup
Ingmar Bergman La Honte (961)
Les Blank Les Blank : Always for Pleasure (737)
John Cassavetes Faces (252)
Robert Downey Sr. & Robert Soukis No More Excuses
William Greaves Symbiopsychotaxiplasm (360)
Ishirô Honda Les Envahisseurs attaquent (1000)
Norman Mailer Beyond the Law
Dušan Makavejev Innocence sans Protection
Hiroshi Matsuno The Living Skeleton
Jiří Menzel Un Eté capricieux
Kenji Misumi La Légende de Zatoichi (vol. 19) : Les Tambours de la Colère
Kazui Nihonmatsu Genocide
Norman Mailer Wild 90
Albert Maysles, David Maysles & Charlotte Zwerin Salesman (122)
Kihachi Okamoto Kill ! (313)
Nagisa Oshima Death by Hanging (798)
Nagisa Oshima Le Retour des trois Saoulards
D. A. Pennebaker Monterey Pop (168)
Maurice Pialat L'Enfance nue (534)
Roman Polanski Rosemary's Baby (630)
Bob Rafelson Head (544)
George A. Romero Night of the Living Dead (909)
Hajime Satô Goke, Body Snatcher From Hell
Kaneto Shindo Kuroneko (584)
François Truffaut Baisers volés (186)
Agnès Varda Black Panthers
Orson Welles Une Histoire immortelle (831)
Kimiyoshi Yasuda La Légende de Zatoichi (vol. 18) : Le Défi
1969
Ingmar Bergman Une Passion
Ingmar Bergman Le Rite
Luis Buñuel La Voie lactée (402)
Costa-Gavras Z (491)
Robert Downey Sr. Putney Swope
Pierre Etaix Le grand Amour
Rainer Werner Fassbinder L'Amour est plus froid que la Mort
Rainer Werner Fassbinder Le Bouc
Rainer Werner Fassbinder Les Dieux de la Peste
Federico Fellini Fellini Satyricon (747)
Marco Ferreri Dillinger est mort (506)
Ishirô Honda All Monsters Attack / Godzilla's Revenge (1000)
Dennis Hopper Easy Rider (545)
Jaromil Jireš La Plaisanterie
Leonard Kastle The Honeymoon Killers (200)
Allan King A Married Couple
William Klein Mr. Freedom
Louis Malle Calcutta
Louis Malle Phantom India
Jean-Pierre Melville L'Armée des Ombres (385)
Sergei Parajanov La Couleur de la Grenade (918)
Pier Paolo Pasolini Théorème (1013)
Michael Ritchie Downhill Racer (494)
Eric Rohmer Ma Nuit chez Maud (345)
Ken Russell Women in Love (916)
John Schlesinger Midnight Cowboy (925)
Masahiro Shinoda Double Suicide à Amijima (104)
Agnès Varda Lions Love
Haskell Wexler Medium Cool (658)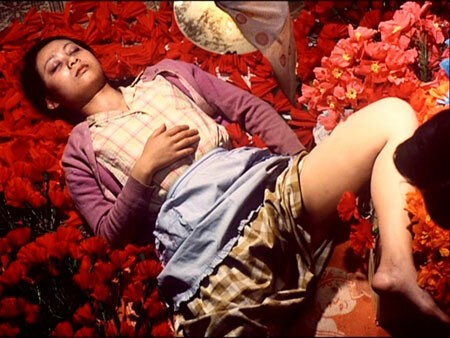 1970
Ingmar Bergman Fårö Dokument 1969
Costa-Gavras L'Aveu (759)
Jacques Demy Peau d'Ane (718)
Rainer Werner Fassbinder Prends garde à la sainte Putain
Rainer Werner Fassbinder Le Soldat américain
Jaromil Jireš Valerie au Pays des Merveilles (761)
Akira Kurosawa Dodes'ka-den (465)
Ken Loach Kes (561)
Barbara Loden Wanda (965)
Norman Mailer Maidstone
David Maysles, Albert Maysles & Charlotte Zwerin Gimme Shelter (99)
Jean-Pierre Melville Le Cercle rouge (218)
Russ Meyer Beyond the Valley of the Dolls (836)
Kenji Misumi La Légende de Zatoichi (vol. 21) : Le Shogun de l'Ombre
Jack Nicholson Drive, He Said (547)
Kihachi Okamoto La Légende de Zatoichi (vol. 20) : Zatoichi contre Yojimbo
Elio Petri Enquête sur un Citoyen au-dessus de tout Soupçon (682)
Bob Rafelson Five Easy Pieces (546)
Eric Rohmer Le Genou de Claire (347)
Volker Schlöndorff Baal (914)
François Truffaut Domicile conjugal (187)
John Waters Multiple Maniacs (863)
Jack Woods Equinox (338)
1971
Robert Altman McCabe & Mrs. Miller (827)
Hal Ashby Harold and Maude (608)
Yoshimitsu Banno Godzilla vs. Hedorah (1000)
Ingmar Bergman Le Lien
Peter Bogdanovich The Last Picture Show (549)
Pierre Etaix Pays de Cocagne
Rainer Werner Fassbinder Le Marchand des quatre Saisons (758)
Monte Hellman Two-Lane Blacktop (414)
King Hu A Touch of Zen (825)
Henry Jaglom A Safe Place (548)
Claude Jutra Mon oncle Antoine (438)
Dušan Makavejev Les Mystères de l'Organisme (389)
Louis Malle Le Souffle au Cœur (328)
Alan J. Pakula Klute (987)
Pier Paolo Pasolini The Decameron (632)
Sam Peckinpah Straw Dogs (182)
Roman Polanski Macbeth (726)
Nicolas Roeg Walkabout (10)
John Schlesinger Sunday Bloody Sunday (629)
Jacques Tati Trafic (439)
Jan Troell The Emigrants (796)
Luchino Visconti Mort à Venise (962)
Kimiyoshi Yasuda La Légende de Zatoichi (vol. 22) : La Fureur du Manchot
1972
Chantal Akerman La Chambre
Chantal Akerman Hotel Monterey
Ingmar Bergman Cris et Chuchotements (101)
Luis Buñuel Le Charme discret de la Bourgeoisie (102)
Costa-Gavras Etat de Siège (760)
Rainer Werner Fassbinder Huit heures ne font pas un Jour (946)
Rainer Werner Fassbinder Les Larmes amères de Petra von Kant (740)
Federico Fellini Roma (848)
Jun Fukuda Objectif terre, mission Apocalypse (1000)
Jean-Luc Godard & Jean-Pierre Gorin Tout va bien (275)
Shintaro Katsu La Légende de Zatoichi (vol. 24) : La Blessure
Allan King Come On Children
Peter Medak The Ruling Class (132)
Kenji Misumi Baby cart - Le Loup à l'enfant (vol. 1) : Le sabre de la vengeance
Kenji Misumi Baby cart - Le Loup à l'enfant (vol. 2) : L'Enfant Massacre
Kenji Misumi Baby cart - Le Loup à l'enfant (vol. 3) : Dans la Terre de l'Ombre
Kazuo Mori La Légende de Zatoichi (vol. 23) : Voyage à Shiobara
Pier Paolo Pasolini Les Contes de Canterbury (633)
Bob Rafelson The King of Marvin Gardens (550)
Eric Rohmer L'Amour l'après-midi (348)
Roberto Rossellini Blaise Pascal
Buichi Saito Baby cart - Le Loup à l'Enfant (vol. 4) :
L'Ame d'un Père, le Coeur d'un Fils
Andrei Tarkovsky Solaris (164)
Jan Troell The New Land (797)
1973
Ingmar Bergman Scènes de la Vie conjugale (229)
Brian De Palma Sisters (89)
Víctor Erice L'Esprit de la Ruche (351)
Rainer Werner Fassbinder Le Monde sur un Fil (598)
Federico Fellini Amarcord (4)
Toshiya Fujita Lady Snowblood (790)
Jun Fukuda Godzilla 80 (1000)
Ritwik Ghatak A River Called Titas (687)
Perry Henzell The Harder They Come (83)
René Laloux La Planète sauvage (820)
Terrence Malick Badlands (651)
Louis Malle Humain, trop humain
Djibril Diop Mambéty Touki bouki (685)
Kenji Misumi Baby cart - Le Loup à l'enfant (vol. 5) : Le territoire des Démons
Paul Morrissey Flesh for Frankenstein (27)
Nicolas Roeg Don't Look Now (745)
Roberto Rossellini L'Age de Cosmes de Médicis
François Truffaut La Nuit américaine (769)
Kimiyoshi Yasuda La Légende de Zatoichi (vol. 25): Retour au Pays natal
Peter Yates The Friends of Eddie Coyle (475)
1974
Les Blank A Poem Is a Naked Person (805)
Luis Buñuel Le Fantôme de la Liberté (290)
Liliana Cavani The Night Porter (59)
John Cassavetes A Woman under the Influence (253)
Peter Davis Hearts and Minds (156)
Rainer Werner Fassbinder Tous les Autres s'appellent Ali (198)
Toshiya Fujita Lady Snowblood : Love Song of Vengeance (791)
Jun Fukuda Godzilla contre Mecanik Monster (1000)
Yoshiyuki Kuroda Baby cart - Le Loup à l'enfant (vol. 6) :
Le Paradis blanc de l'Enfer
Dušan Makavejev Sweet Movie (390)
Louis Malle Lacombe Lucien (329)
Louis Malle Place de la République
Paul Morrissey Blood for Dracula (28)
Pier Paolo Pasolini Arabian Nights (634)
Roberto Rossellini Descartes
Barbet Schroeder Général Idi Amin Dada : Autoportrait (153)
Jacques Tati Parade (731)
John Waters Female Trouble (929)
Wim Wenders Alice dans les Villes (814)
1975
Chantal Akerman Jeanne Dielman, 23, quai du Commerce, 1080 Bruxelles (484)
Chantal Akerman Je tu il elle
Robert Altman Nashville (683)
Hal Ashby Shampoo (947)
Ingmar Bergman La Flute enchantée (71)
Lino Brocka Manille (926)
Stuart Cooper Overlord (382)
Robert Downey Sr. Two Tons of Turquoise to Taos Tonight
Rainer Werner Fassbinder Le Droit du plus fort (851)
Ishirô Honda Les Monstres du Continent perdu (1000)
Stanley Kubrick Barry Lyndon (897)
Louis Malle Black Moon (571)
Volker Schlöndorff & Margarethe von Trotta The Lost Honor
of Katharina Blum (177)
Peter Weir Picnic at Hanging Rock (29)
Orson Welles F for Fake (288)
Wim Wenders Faux Mouvement (815)
1976
Chantal Akerman News from Home
Lino Brocka Insiang (874)
John Cassavetes The Killing of a Chinese Bookie (254)
Felipe Cazals Canoa (862)
Barbara Kopple Harlan County USA (334)
Elaine May Mikey and Nicky (957)
Albert Maysles, David Maysles, Ellen Hovde & Muffie Meyer Grey Gardens (123)
Nagisa Oshima L'Empire des Sens (466)
Pier Paolo Pasolini Salò ou les 120 Journées de Sodome (17)
Nicolas Roeg The Man Who Fell to Earth (304)
Carlos Saura Cría cuervos (403)
Larisa Shepitko L'Ascension
Volker Schlöndorff Le Coup de grâce (192)
Barbet Schroeder Maîtresse (223)
Wim Wenders Au Fil du Temps (816)
1977
Robert Altman 3 Women (230)
Ingmar Bergman L'Oeuf du Serpent
Luis Buñuel Cet obscur Objet du Désir (143)
John Cassavetes Opening Night (255)
Terry Gilliam Jabberwocky (903)
William Klein Le Couple témoin
David Lynch Eraserhead (725)
Nobuhiko Obayashi House (539)
Ettore Scola Une journée particulière (778)
Agnès Varda L'une chante, l'autre pas (978)
Peter Weir The Last Wave (142)
Wim Wenders L'Ami américain (793)
Robert M. Young ¡ Alambrista ! (609)
1978
Chantal Akerman Les rendez-vous d'Anna
Ingmar Bergman Sonate d'Automne (60)
Rainer Werner Fassbinder Le Mariage de Maria Braun (204)
Derek Jarman Jubilee (191)
Terrence Malick Days of Heaven (409)
Edouard Molinaro La Cage aux Folles (671)
Errol Morris Gates of Heaven (751)
Ermanno Olmi L'Arbre aux Sabots (854)
Nagisa Oshima L'Empire de la Passion (467)
Martin Rosen Watership Down (748)
Barbet Schroeder Koko: A Talking Gorilla (340)
Robert Zemeckis I Wanna Hold Your Hand (967)
1979
Gillian Armstrong My brilliant Career (973)
Hal Ashby Being There (864)
Carroll Ballard The Black Stallion (765)
Ingmar Bergman Fårö-dokument 1979
David Cronenberg The Brood (777)
Bob Fosse All That Jazz (724)
Terry Jones Monty Python's Life of Brian (61)
Arthur Hiller The In-Laws (823)
John Huston Wise Blood (470)
Shohei Imamura La Vengeance est à moi (384)
John Mackenzie The Long Good Friday (26)
Roman Polanski Tess (697)
Franc Roddam Quadrophenia (624)
Mark Rydell The Rose (757)
Volker Schlöndorff The Tin Drum (234)
Andrei Tarkovsky Stalker (888)
Saul J. Turell Paul Robeson : Tribute to an Artist
François Truffaut L'Amour en Fuite (188)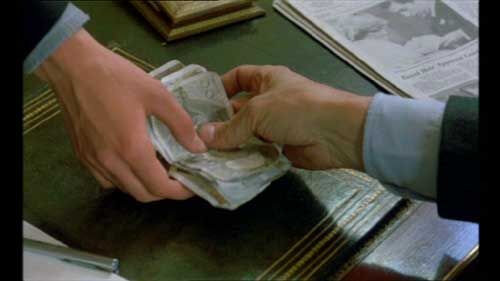 1980
Bruce Beresford Breaker Morant (773)
Ingmar Bergman De la Vie des Marionnettes
Michael Cimino Heaven's Gate (636)
Brian De Palma Dressed to Kill (770)
Rainer Werner Fassbinder Berlin Alexanderplatz (411)
Jean-Luc Godard Sauve qui peut (La Vie) (744)
Jean-Pierre Gorin Poto and Cabengo
Akira Kurosawa Kagemusha (267)
Ronald Neame Hopscotch (163)
Nicolas Roeg Bad Timing (303)
François Truffaut Le dernier Métro (462)
Agnès Varda Mur Murs
1981
David Cronenberg Scanners (712)
Brian De Palma Blow Out (562)
Ahmed El Maânouni Trances (689)
Rainer Werner Fassbinder Lola, une Femme allemande (206)
Terry Gilliam Time Bandits (37)
Krzysztof Kieślowski Le Hasard (772)
Louis Malle My Dinner with André (479)
Michael Mann Thief (691)
Errol Morris Vernon, Florida (752)
Karel Reisz The French Lieutenant's Woman (768)
Carlos Saura Noces de Sang
Bertrand Tavernier Coup de Torchon (106)
Agnès Varda Documenteur
John Waters Polyester (995)
1982
Michelangelo Antonioni Identification d'une Femme (585)
Paul Bartel Eating Raoul (625)
Ingmar Bergman The Making of Fanny and Alexander (264)
Ingmar Bergman Fanny and Alexander — The Television Version (262)
Ingmar Bergman Fanny and Alexander — The Theatrical Version (263)
Les Blank Burden of Dreams (287)
Costa-Gavras Missing (449)
Jacques Demy Une Chambre en Ville (719)
Rainer Werner Fassbinder Le Secret de Veronika Voss (205)
Samuel Fuller White Dog (455)
Sydney Pollack Tootsie (738)
Susan Seidelman Smithereens (941)
​Robert M. Young The Ballad of Gregorio Cortez (940)
1983
Robert Bresson L'Argent (886)
Howard Brookner Burroughs: The Movie (789)
Francis Ford Coppola Rumble Fish (869)
David Cronenberg Videodrome (248)
Víctor Erice El Sur (927)
Bill Forsyth Local Hero (994)
Kon Ichikawa Les Soeurs Makioka (567)
Lawrence Kasdan The Big Chill (720)
Chris Marker Sans Soleil
Gregory Nava El Norte (458)
Nagisa Oshima Merry Christmas Mr. Lawrence (535)
Maurice Pialat À nos Amours (337)
Godfrey Reggio Koyaanisqatsi (640)
Carlos Saura Carmen
Andrzej Wajda Danton (464)
1984
Robert Altman Secret Honor (257)
Ingmar Bergman Après la Répétition
John Cassavetes Love Streams (721)
Joel Coen Blood Simple (834)
Alex Cox Repo Man (654)
Robert Epstein The Times of Harvey Milk (557)
Federico Fellini E la Nave va (50)
Stephen Frears The Hit (469)
John Huston Under the Volcano (410)
Jim Jarmusch Stranger Than Paradise (400)
Mike Leigh Meantime (890)
Michael Radford 1984 (986)
Satyajit Ray La Maison et le Monde
Rob Reiner This Is Spinal Tap (12)
Hiroshi Teshigahara Antonio Gaudí (425)
Lars von Trier Element of Crime (80)
Wim Wenders Paris, Texas (501)
1985
Albert Brooks Lost in America (887)
Jackie Chan & Chi-Hwa Chen Police Story (971)
Donna Deitch Desert Hearts (902)
Stephen Frears My Beautiful Laundrette (767)
Terry Gilliam Brazil (51)
Lasse Hallström Ma Vie de Chien (178)
John Hughes The Breakfast Club (905)
Juzo Itami Tampopo (868)
Akira Kurosawa Ran (316)
Claude Lanzmann Shoah (663)
Louis Malle God's Country
Nicolas Roeg Insignificance (566)
Paul Schrader Mishima : A Life in Four Chapters (432)
Gus Van Sant Mala Noche (407)
Agnès Varda Sans toit ni Loi (74)
Edward Yang Taipei Story (879)
Terry Zwigoff Louie Bluie (532)
1986
Jean-Jacques Beineix 37°2 le Matin (1002)
David Byrne True Stories (951)
Alex Cox Sid & Nancy (20)
Jonathan Demme Something Wild (563)
Jean-Pierre Gorin Routine Pleasures
James Ivory A Room with a View (775)
Jim Jarmusch Down by Law (166)
Neil Jordan Mona Lisa (107)
Aki Kaurismäki Ombres au Paradis
David Lynch Blue Velvet (977)
Louis Malle La Poursuite du Bonheur
D. A. Pennebaker & Chris Hegedus Jimi Plays Monterey
& Shake ! Otis at Monterey (169)
Bruce Robinson Withnail and I (119)
Carlos Saura El amor brujo
1987
Allison Anders, Dean Lent & Kurt Voss Border Radio (362)
Gabriel Axel Le Festin de Babette (665)
Bernardo Bertolucci The Last Emperor (422)
James L. Brooks Broadcast News (552)
Alex Cox Walker (423)
Abbas Kiarostami Où est la Maison de mon Ami ? (990)
Louis Malle Au revoir les Enfants (330)
David Mamet House of Games (399)
Rob Reiner The Princess Bride (948)
John Sayles Matewan (999)
Paul Verhoeven RoboCop (23)
Wim Wenders Les Ailes du Désir (490)
1988
Pedro Almodóvar Femmes au bord de la Crise de Nerf (855)
Robert Altman Tanner '88 (258)
Jackie Chan Police Story 2 (972)
David Cronenberg Dead Ringers (21)
Philip Kaufman The Unbearable Lightness of Being (55)
Aki Kaurismäki Ariel
Krzysztof Kieślowski Le Décalogue (837)
Errol Morris The Thin Blue Line (753)
Godfrey Reggio Powaqqatsi (641)
Bruce Robinson How to Get Ahead in Advertising (120)
Martin Scorsese The Last Temptation of Christ
Ron Shelton Bull Durham (936)
George Sluizer L'Homme qui voulait savoir (133)
1989
Jane Campion Sweetie (356)
Jim Jarmusch Mystery Train (521)
Aki Kaurismäki Leningrad Cowboys Go America
Spike Lee Do the Right Thing (97)
Euzhan Palcy A Dry White Season (953)
Satyajit Ray Un Ennemi du Peuple
Al Reinert For All Mankind (54)
Ermek Shinarbaev La Flute de Roseau (876)
Steven Soderbergh Sex, lies, and videotape
John Woo The Killer (8)
1990
Pedro Almodóvar Attache-moi (722)
Bruce Beresford Mister Johnson (774)
Charles Burnett To sleep with Anger (963)
Jane Campion An Angel at My Table (301)

Agnieszka Holland Europa Europa (984)
Aki Kaurismäki La Fille aux Allumettes
Abbas Kiarostami Close-up (519)
Akira Kurosawa Rêves (842)
Mike Leigh Life Is Sweet (659)
Jennie Livingston Paris is burning (1018)
Whit Stillman Metropolitan (326)
1991
Lucille Carra The inland Sea (988)
David Cronenberg Naked Lunch (220)
Alfonso Cuarón Sólo con tu pareja (353)
Jonathan Demme The Silence of the Lambs (13)
Terry Gilliam The Fisher King (764)
Jim Jarmusch Night on Earth (401)
Krzysztof Kieślowski La double Vie de Véronique (359)
Richard Linklater Slacker (247)
David Mamet Homicide (486)
Errol Morris A Brief History of Time (699)
Satyajit Ray Agantuk
Gus Van Sant My Own Private Idaho (277)
Lars von Trier Europa (454)
Wim Wenders Until the End of the World (1007)
Edward Yang Une belle Journée d'Eté
1992
Robert Altman The Player (812)
Rémy Belvaux, André Bonzel
& Benoit Poelvoorde C'est arrivé près de chez vous (165)
Terence Davies The long Day closes (694)
Jean-Pierre Gorin My Crasy Life
James Ivory Howards End (488)
Aki Kaurismäki La Vie de Bohème (693)
Abbas Kiarostami Et la Vie Continue (991)
John Lurie Fishing with John (42)
David Lynch Twin Peaks : Fire Walk with Me (898)
John Woo À toute Epreuve (9)
1993
Robert Altman Short Cuts (265)
Guillermo del Toro Cronos (551)
Krzysztof Kieślowski Bleu (588)
Akira Kurosawa Madadayo
Mike Leigh Naked (307)
Richard Linklater Dazed and Confused (336)
D. A. Pennebaker & Chris Hegedus The War Room (602)
Martin Scorsese The Age of Innocence (913)
Steven Soderbergh King of the Hill (698)
1994
Olivier Assayas L'Eau froide (944)
Danny Boyle Shallow Grave (616)
Steve James Hoop Dreams (289)
Wong Kar-wai Chungking Express (453)
Aki Kaurismäki Leningrad Cowboys Meet Moses
Aki Kaurismäki Total Balalaika Show
Lodge Kerrigan Clean, Shaven (354)
Abbas Kiarostami Au Travers des Oliviers (992)
Krzysztof Kieślowski Blanc (589)
Krzysztof Kieślowski Rouge (590)
Louis Malle Vanya on 42nd Street (599)
Milcho Manchevski Before the Rain (436)
Whit Stillman Barcelona (807)
1995
Noah Baumbach Kicking and Screaming (349)
Todd Haynes Safe (739)
Jim Jarmusch Dead Man (919)
Torben Skjødt Jensen Carl Th. Dreyer—My Metier (128)
Mathieu Kassovitz La Haine (381)
Richard Linklater Before Sunrise (857)
Terry Zwigoff Crumb (533)
1996
Wes Anderson Bottle Rocket (450)
Michael Bay The Rock (108)
Jean-Pierre & Luc Dardenne La Promesse (620)
Leon Gast When we were Kings (998)
Greg Mottola The Daytrippers (1001)
Steven Soderbergh Schizopolis (199)
Lars von Trier Breaking the Waves (705)
1997
Pedro Costa Ossos (509)
Bruno Dumont La Vie de Jésus (980)
David Fincher The Game (627)
Michael Haneke Funny Games (975)
Abbas Kiarostami Le Goût de la Cerise (45)
Ang Lee The Ice Storm (426)
Erik Skjoldbjærg Insomnia (47)
Kevin Smith Chasing Amy (75)
Steven Soderbergh Gray's Anatomy (618)
1998
Wes Anderson Rushmore (65)
Michael Bay Armageddon (40)
Terry Gilliam Fear and Loathing in Las Vegas (175)
Terrence Malick The Thin Red Line (536)
Whit Stillman The Last Days of Disco (485)
1999
Pedro Almodovar Tout sur ma Mère (1012)
Sofia Coppola The Virgin Suicides (920)
Jean-Pierre & Luc Dardenne Rosetta (621)
Bruno Dumont L'Humanité (981)
Spike Jonze Being John Malkovich (611)
Ang Lee Ride with the Devil (514)
Mike Leigh Topsy-Turvy (558)
Christopher Nolan Following (638)
Alexander Payne Election (904)
Lynne Ramsay Ratcatcher (162)
Wim Wenders Buena Vista Social Club (866)
2000
Pedro Costa Dans la Chambre de Vanda (510)
Jean-Pierre Denis Les Blessures assassines
David Gordon Green George Washington (152)
Michael Haneke Code inconnu (780)
Wong Kar-wai In the Mood for Love (147)
Charles Kiselyak A Constant Forge (256)
Steven Soderbergh Traffic (151)
Various Beastie Boys Video Anthology (100)
Apichatpong Weerasethakul Mysterious Object at Noon (875)
Edward Yang Yi Yi (339)
2001
Wes Anderson The Royal Tenenbaums (157)
Catherine Breillat Fat Girl (259)
Alfonso Cuarón Y tu mamá también (723)
Guillermo del Toro L'Echine du Diable (666)
Michael Haneke La Pianiste (894)
David Lynch Mulholland Dr. (779)
Lucrecia Martel La Ciénaga (743)
John Cameron Mitchell Hedwig and the Angry Inch (982)
Mira Nair Monsoon Wedding (489)
Terry Zwigoff Ghost World (872)
2002
Paul Thomas Anderson Punch-Drunk Love (843)
Michael Moore Bowling for Columbine (928)
Godfrey Reggio Naqoyqatsi (642)
Carlos Reygadas Japón (968)
2003
Ingmar Bergman Saraband
Allan King Dying at Grace
2004
Wes Anderson The Life Aquatic with Steve Zissou (300)
Richard Linklater Before Sunset (858)
2005
Noah Baumbach The Squid and the Whale (845)
Allan King Memory for Max, Claire, Ida and Company
Terrence Malick The New World (826)
2006
Pedro Costa En avant Jeunesse (511)
Guillermo del Toro Le Labyrinthe de Pan (838)
Guy Maddin Brand upon the Brain ! (440)
Albert Maysles & David Maysles The Beales of Grey Gardens (361)
Marie Nyreröd Bergman Island (477)
Kelly Reichardt Old Joy (1008)
2007
Wes Anderson The Darjeeling Limited (540)
Chang-dong Lee Secret Sunshine (576)
Abdellatif Kechiche La Graine et le Mulet (527)
Guy Maddin My Winnipeg (741)
Cristian Mungiu 4 Mois, 3 Semaines, 2 Jours (958)
2008
Olivier Assayas L'Heure d'été (513)
Arnaud Desplechin Un Conte de Noël (492)
David Fincher The Curious Case of Benjamin Button (476)
Matteo Garrone Gomorrah (493)
Hirokazu Kore-eda Still Walking (554)
Steve McQueen Hunger (504)
Steven Soderbergh Che (496)
Götz Spielmann Revanche (502)
Jan Troell Instants éternels (520)
2009
Wes Anderson Fantastic Mr. Fox (700)
Andrea Arnold Fish Tank (553)
Claire Denis White Material (560)
Lars von Trier Antichrist (542)
2010
Olivier Assayas Carlos (582)
Lena Dunham Tiny Furniture (597)
Abbas Kiarostami Copie conforme (612)
Steven Soderbergh And Everything Is Going Fine (617)
Todd Solondz Life During Wartime (574)
2011
Jean-Pierre & Luc Dardenne Le Gamin au Vélo (646)
Aki Kaurismäki Le Havre (619)
Andrew Haigh Weekend (622)
Terrence Malick The Tree of Life (942)
Joshua Marston The Forgiveness of Blood (628)
Wim Wenders Pina (644)
2012
Wes Anderson Moonrise Kingdom (776)
Abbas Kiarostami Like Someone in Love (708)
Cristian Mungiu Au-delà des Collines (923)
2013
Noah Baumbach Frances Ha (681)
Joel & Ethan Coen Inside Llewyn Davis (794)
Abdellatif Kechiche La Vie d'Adèle chapitre 1 & 2 (695)
Richard Linklater Before Midnight (859)
Takashi Murakami Jellyfish Eyes (787)
Paolo Sorrentino La grande Bellezza (702)
2014
Olivier Assayas Clouds of Sils Maria (822)
Jean-Pierre & Luc Dardenne Deux jours, une Nuit (771)
Jonathan Demme A Master Builder (762)
Richard Linklater Boyhood (839)
Christian Petzold Phoenix (809)
2015
Laurie Anderson Heart of a Dog (846)
Jacques Audiard Dheepan (871)
Stig Björkman Je suis Ingrid (828)
Andrew Haigh 45 Years (861)
Agnieszka Smoczyńska The Lure (896)
2016
Olivier Assayas Personal Shopper (899)
Kirsten Johnson Cameraperson (853)
Ken Loach I, Daniel Blake (906)
Cristian Mungiu Baccalauréat (924)
Jon Nguyen, Rick Barnes &
Olivia Neergaard-Holm David Lynch: The Art Life (895)
Kelly Reichardt Certain Women (893)
2017
Claire Denis Un beau Soleil intérieur (976)
Aki Kaurismäki L'autre Côté de l'Espoir (922)
Abbas Kiarostami 24 Frames (956)
2018
Alfonso Cuarón Roma (1014)
Pawel Pawlikowski Cold War (1005)