"There's no place to go, David"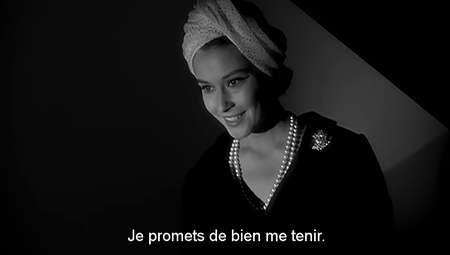 J'adore les films où les héros sont amnésiques. Rien de mieux pour permettre de se projeter sur leur écran blanc. Dmytryk, in the mid-sixties, nous sert ce petit thriller relativement prenant, avec un Gregory Peck qui perd la boule en plein New-York (Un New-York où je me suis baladé de long en large - certes, uniquement dans les films… - magnifiquement mis en valeur et qui bénéficie qui plus est d'une belle photo noir et blanc superbement contrastée). Une panne de courant (pas besoin de faire un dessin, notre ami vient de péter les plombs), la descente de l'immeuble, par les escaliers de service, qui le mène au quatrième sous-sol et qui prend vite des allures de descente aux enfers... Notre héros a l'air sain d'esprit, malheureusement il n'a absolument aucun souvenir… de ces deux dernières années… et de celles d'avant aussi d'ailleurs. Quand on vit en solitaire dans une grande ville, à la limite, tout le monde s'en fout et on peut continuer de donner le change me direz-vous. Oui, seulement là, il y a des types armes au poing qui n'ont de cesse de le harceler et la route suivie pour Peck pour tenter de démêler cet écheveau ne va pas tarder à être jonché de cadavres… Il ne comprend rien, il erre comme une âme en peine, on trépigne dans notre fauteuil d'impatience et de joie.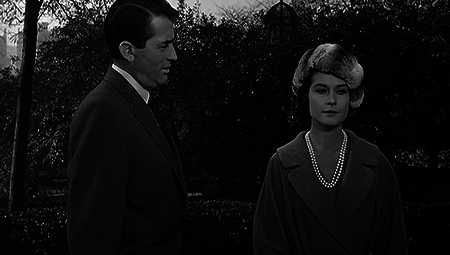 Impossible de compter sur les potes, ni sur les flics, les psys ou les femmes, bref être amnésique c'est comme la vraie vie sauf qu'on devient encore plus vite parano… J'exagère un poil. Peck peut compter sur un détective débutant (la fouine Mathau à la tête de l'agence AAA (L'Agence des Amnésiques Anonymes ?) et peut-être, éventuellement, sur cette délicieuse donzelle (Diane Baker - Marnie) qui lui colle aux basques depuis le début - cherche-t-elle à le manipuler et à lui faire perdre définitivement la boule ou est-elle là pour l'aider (hum, hum, suspicion…) ? Il est bon dans l'adversité d'avoir un allié et Peck de retrouver du poil de la bête avec cet enquêteur moins sot et incompétent qu'il n'y paraît. Le brouillard de ces dernières années voire de ces dernières heures commencent à se dissiper… mais les cadavres continuent de s'accumuler - bye bye Walter… Peck comprend qu'à vouloir passer en force et jouer au petit jeu de la violence, il sera toujours perdant et finit par trouver refuge… dans la propre exploration de son crâne… Le psy se révèlera loin d'être aussi inutile que cela, à l'usage, et l'amour de cette femme pour Peck loin d'être aussi feint … De quoi reprendre espoir dans ce monde où plane la menace apocalyptique et ou l'on erre sans repères.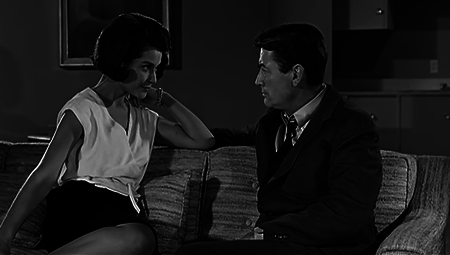 Le final avec le bon vieux McGuffin surfant sur la peur de la bombe atomique (les sixties…) est reconnaissons-le un peu abracadabrant et aussi crédible que mon grand-oncle refusant un verre de gnôle - tu réunis tous les personnages encore vivants dans une pièce, tu en armes un ou deux, tu secoues bien et tu pries pour que le héros parvienne à s'en sortir... Il faudrait un miracle mais… O happy days - sorry. O happy end happy end… C'est un petit peu lourd mais cela ne gâche en rien le plaisir qu'on a pris pendant cent minutes à suivre notre ami Peck en plein marasme, en plein mirage (parviendra-t-il à sortir de ce tunnel mental... ?), seul contre tous, lui-même inclus… D'autant qu'il y a quelques jolies petites séquences en contrepoint de certaines situations (le catch à la télé pendant que Peck bastonne un intrus ; la panthère noire qui tourne dans sa cage alors que Peck et tout autant Baker semblent pris au piège, la petite fille (mignonnette scène du café) qui les convie chez eux comme si nos deux héros "jouaient à être une famille"...) Bah, de toute façon, il sait qu'on l'aime le gars Dmytryk, même dans sa tombe et ce même si on a parfois la dent un peu dure contre lui. Bon ptit film vintage au final qui n'a pas pris une seule ride esthétiquement.