"Don't dig into this thing. You'll be hurt by what you find."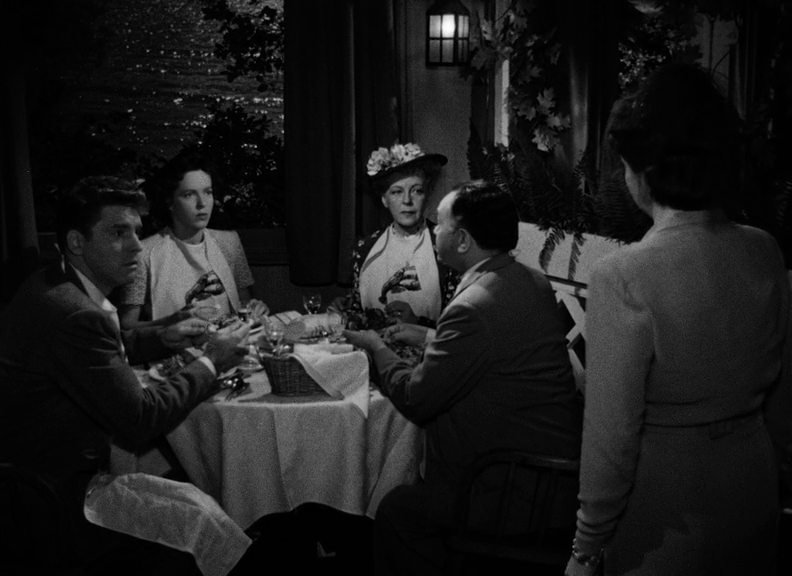 Toujours bon de tomber sur ces petits films qui sont restés dans l'ombre des plus grands : Reis met en scène Lancaster et Robinson sur un scénario d'Arthur Miller et livre une œuvre dans la bonne tradition du film poisseux d'après-guerre malgré des apparences trompeuses. Un jeune couple en devenir heureux, uni, une famille qui se tient les coudes et qui possède une entreprise qui roule, tout pourrait aller pour le mieux, après des temps difficiles : mais impossible, impossible putain, d'échapper au passé... On va procéder par ordre : Lancaster aimerait épouser Ann (Louise Horton, d'une sobriété terrible) et rester éventuellement, si tout va bien, dans l'entreprise de son pater, Edward G. Robinson - une taille de nain, un caractère de bœuf. Si tout va bien... Mais il y a des ombres rapidement qui viennent se projeter sur le tableau... Tout d'abord Ann n'est autre que l'ancienne petite amie de Larry, le brother de Lancaster, qui, lui, n'est pas revenu de la guerre... Comme la mère reste persuadée que son fils reviendra, ce mariage prendrait pour elle des allures d'enterrement - comme si tout le monde, dorénavant, avait fait le deuil de son retour. Ok. Ensuite, une seconde menace plane et pas des moindres : le père d'Ann est en prison ; ancien employé de Robinson, il est accusé d'avoir livré des pièces d'avion défectueuses (en pleine conscience) pendant la guerre (provocant des accidents mortels, forcément)... Robinson a été innocenté lors d'un procès retentissant, mais le père d'Ann continue en prison ses accusations : Robinson était pleinement conscient du problème et aurait lui-même donné l'autorisation de fournir ce matériel défectueux à l'Armée... C'est le frère d'Ann, George (Howard Duff, tout contrit) qui vient lui-même mettre la zizanie chez Robinson and son, s'opposant à ce mariage... Robinson, lui, continue de nier en bloc toute implication et Lancaster de croire son pater... Mais le doute commence à fendiller cette famille qui risque bien, à la longue, d'imploser...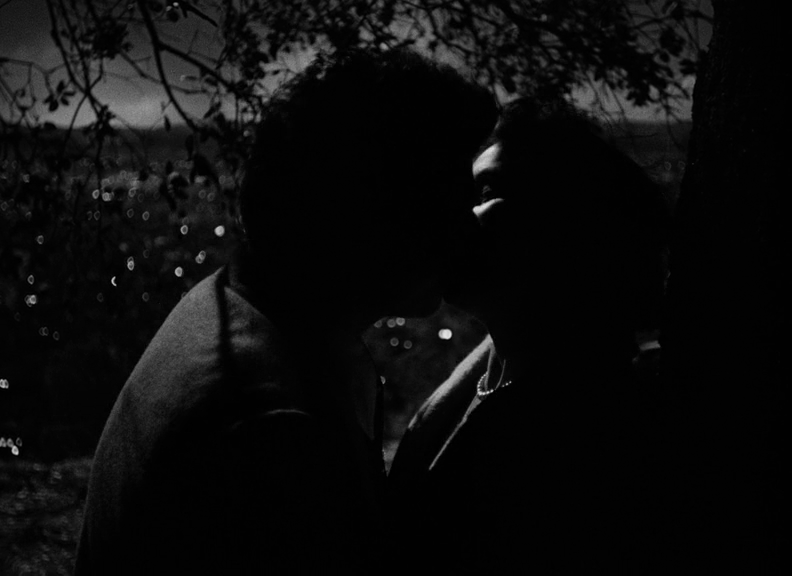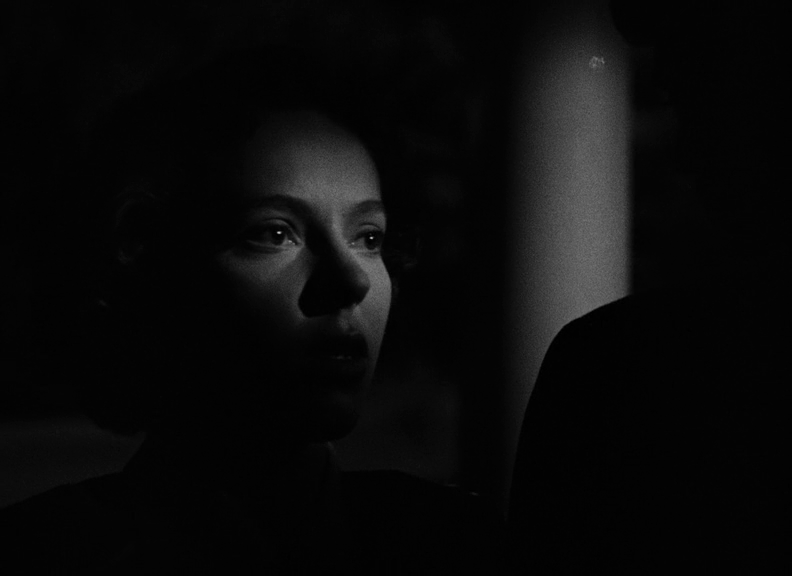 Le scénario, les dialogues, l'interprétation sont solides (Reis joue sur du velours avec un Robinson qui aime à interpréter les personnages avec une mauvaise foi sans pareil, un Lancaster dans le rôle d'un type solide mais diablement lucide, un Duff qui compose un personnage en pierre mais capable de s'attendrir à la moindre bouffée de nostalgie) et les rebondissements suffisent pour rendre les différentes passes d'arme passionnantes. Robinson face à sa femme (enfermée dans le passé, lui toujours porté vers l'avenir), face à ce George (certain de la culpabilité de ce filou mais Robinson n'est jamais avare de mots et d'anecdotes pour noyer le poisson), face à son propre fils (tu dois croire en moi quoiqu'il advienne, tu es mon fils, ma chair, mon sang - et ce, même si je suis coupable, c'est tout, fin de la discussion), Robinson, disais-je, doit se battre, faire le dos rond, convaincre, sourire, garder son assurance ; à ce petit jeu-là on croît que le type est plus fort que tout, qu'il saura préserver et protéger jusqu'au bout les siens ; mais cette nouvelle génération, lasse des mensonges et de cette guerre, ne peut se contenter d'une pirouette verbale, d'un geste de la main balayant le passé, d'un sourire complice en mémoire du good old time... Lancaster, pourtant tout à son bonheur avec Ann (cette très belle scène nocturne, sur la colline, où il ose enfin l'embrasser, enfin devenir lui-même, s'assumer), ne peut se contenter de croire bêtement ce père... Quitte à passer à côté d'Ann, quitte à fracasser cette famille déjà bien touchée, il lui faut construire son avenir sur la vérité... Les confrontations avec le père se feront de plus en plus musclées - jusqu'à la bavure, jusqu'au dérapage ? On est toujours à la limite et le noir étend pleinement son aura sur cette œuvre qui baigne dans les péchés de la dernière guerre... Une tragédie finale, un happy end ? Tout reste ouvert dans ce film où chaque personnage semble prêts à défendre sans renier ses convictions son bout de gras - Implacable. Tous mes fils, un film parfaitement tissé.