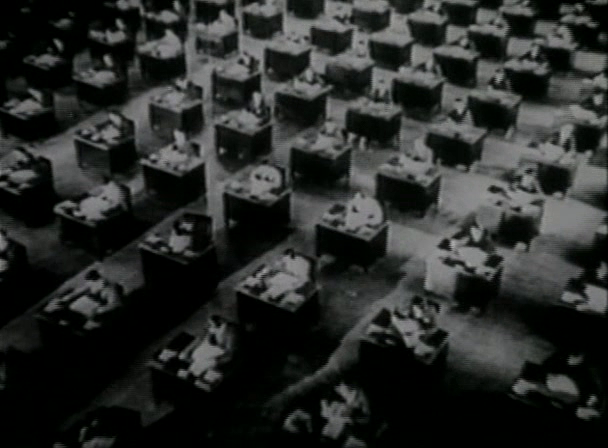 Vidor nous conte la vie d'un homme ordinaire : sa naissance, la mort précoce de son père, son arrivée à New York, son premier poste comme ptit comptable, la rencontre de la femme de sa vie, leur lune de miel, les premières disputes, la classique petite tentation de tromperie (...), la naissance d'un enfant, les vacances harassantes, un nouveau drame, la chute… Le rêve américain selon Vidor (New York, « ville des opportunités »… encore faut-parvenir à s'extraire de la foule, encore faut-il ne pas se faire écraser par elle) est d'une banalité désarmante, tourne court. Si l'on est amusé, pour ne pas dire touché par cette longue séquence dans le train (les deux jeunes mariés en route vers leur lune de miel aux chutes du Niagara : moins original comme destination, y'avait pas) où l'on découvre nos deux jeunes gens tout patauds se préparant à passer leur première nuit ensemble (le moins qu'on puisse dire, c'est qu'on n'est pas dans l'érotisme sulfureux…), on se prend rapidement un revers dans la tronche avec les premières engueulades du couples - après les chutes, la chute. Le joli baiser échangé avec ces fameux torrents d'eau en toile de fond laisse vite la place à la soupe à la grimace, aux petits gestes d'énervements, aux paroles glaciales. L'American Dream dure moins de trois ans, d'autant que niveau taff (cette immense salle terrygilliamesque dans laquelle notre petit comptable travaille : terrible plan en plongée sur cette ruche humaine), c'est loin d'être crac-boum-hue.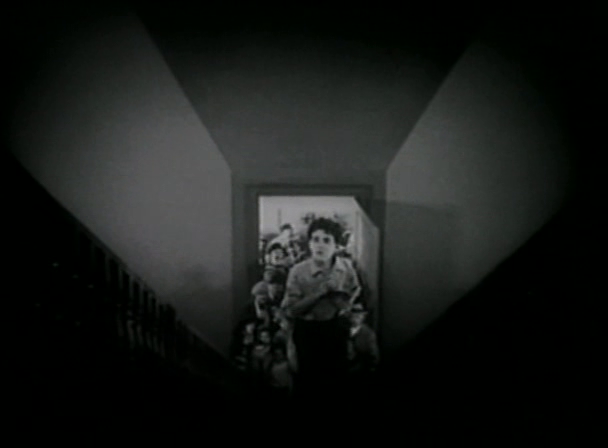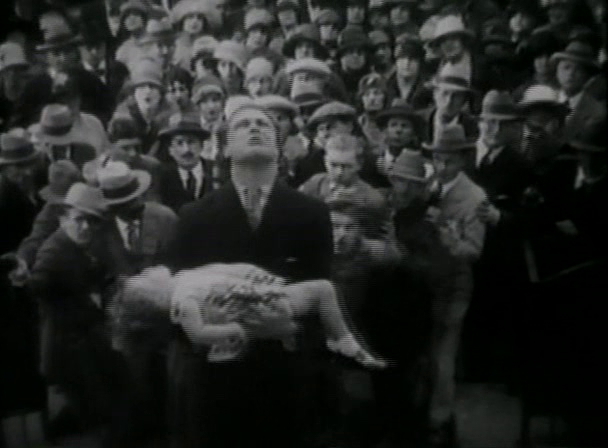 S'il ne fallait garder que deux plans du film, ce serait indéniablement ces deux scènes tragiques, ces deux séquences où notre héros se détache de la foule, s'en extrait enfin… pour devoir faire face à son malheur. Ces deux plans où l'on voit cette foule bourdonnait en fond, se pressait, observait avidement, se gavait du drame des autres sont finalement assez symptomatiques de ce film d'une terrible lucidité (pour ne pas dire d'une terrible modernité : rangeons les héros à deux balles au placard et intéressons-nous simplement aux petits tracas de nos contemporains) : John se distingue enfin… quand il est confronté à la mort d'un proche. L'un des cartons, de mémoire, est terriblement noir : les gens sont prêts à rire avec vous tous les jours mais ne peuvent partager votre chagrin que le temps d'une journée. John, confronté à l'évènement le plus tragique possible pour un être humain, craque, sombre, s'embourbe… On s'attendrait presque à ce que Vidor fasse péter une chanson de Springsteen…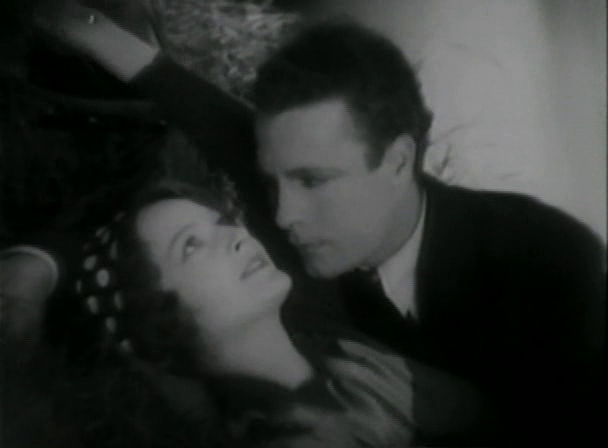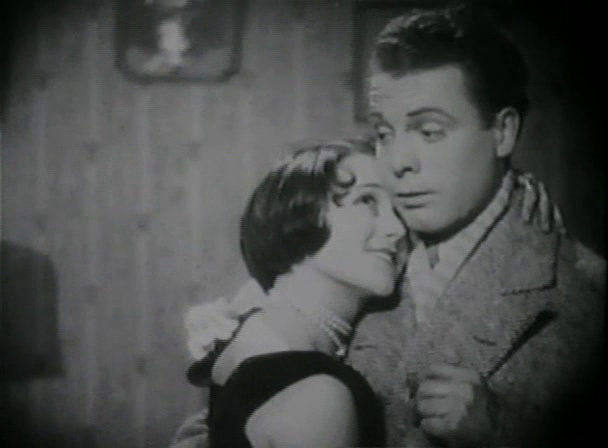 Mais, tout de même, heureusement, il y a l'amour… Ce ptit couple doit traverser bien des orages, doute, est à deux doigts de rompre… mais finit toujours par faire preuve d'une remarquable adversité. Si la vie est affreusement banale dans ses petits (se taper une belle-mère au physqiue de Zemmour et au caractère de Morano… le cauchemar) comme dans ses grands tracas, les attentions amoureuses sont là pour sauver la vie humaine du naufrage. Mary (Mary and John, Mary and John…), son sourire, son sens de la compassion (ou du sacrifice ?...) pourrait plonger dans les abîmes de la désolation, pourrait vouloir divorcer quinze fois mais Mary est un roc. Celle qui, dans une production ricaine de base, ne serait que bobonne devient la véritable héroïne de la chose : c'est elle qui tient la baraque, c'est elle qui cherche constamment à positiver, c'est elle qui remet son homme sur les rails : elle le critique, le menace… mais toujours, au fond, par amour. C'est la grande leçon de la chose qui fait d'ailleurs vite oublier ce happy ending un peu forcé (apparemment Vidor aurait fait plusieurs versions de la fin…) ; celle-ci, à bien y réfléchir, est sans doute un intelligent compromis (un soupçon d'espoir ne peut pas faire de mal), même si, en bon amateur de film noir, on imaginait bien le héros manger le bêton newyorkais. Sans coup d'éclat, sans jamais chercher le « bigger than life » (malgré quelques plans relativement chiadés : Vidor avait-il déjà inventé les drônes !!!?...) un beau tour de force du king Vidor. Life is beautiful mais pas que.