"Mais plus il y réfléchit, plus il se dit que c'est une erreur parce que, quand on part si loin de chez soi, ce qu'on trouve parfois, derrière le masque du dépaysement, c'est l'arrière-pays mental de nos terreurs."
Voilà encore un auteur que m'avait fait découvrir l'ami Gols, un auteur qui se lance dans des ouvrages de plus en plus amples et qui finit toujours par m'embarquer dans son univers et me convaincre - on se sent étrangement proche de certains auteurs, comme s'ils étaient des amis potentiels, et le plus étrange dans l'histoire c'est qu'ils appartiennent tous aux Editions de Minuit, fermons la parenthèse. Quatorze histoires, rien de moins, délicatement écrites par Mauvignier qui nous amène à partir du Japon et de "l'onde de choc du tsunami" partout sur la planète : aux Bahamas, à Jérusalem, à Paris, à Moscou, à Rome, en Tanzanie, en Thaïlande, à Dubaï, aux Etats-Unis... Le plus simple dénominateur de ces récits est le voyage ou même l'idée du voyage, un voyage qui va être le révélateur de multiples émotions : il sera ainsi question d'amour, of course (passion tragique, passion sexuelle, amours naissantes...), d'espoir, de déception, de peur, etc... Mauvignier a l'art de nous faire entrer dans chacune de ces atmosphères en décrivant au départ des situations, des gestes, des paroles souvent des plus banales ; mais, inexorablement, on entre "dans la peau de" ces individus itinérants et l'air de rien dans leur psychologie, leur univers mental. Plus que le dépaysement, c'est l'issue de chacune de ses histoires qui finit par nous surprendre et par nous donner le sentiment que Mauvignier fait "le tour" de la question. Partant du Japon avant d'y revenir, évoquant pratiquement dans chacun des récits les évènements tragiques de Fukushima comme un fil rouge, Mauvignier au cours de ce très long périple around the world boucle la boucle avec une histoire aussi attachante et sensible que celles qui l'ont précédée.
Il ne peut s'agir de faire un compte-rendu en forme de catalogue de cet excellent ouvrage (quatorze histoires subtilement mêlées - comment contourner intelligemment la forme des « Nouvelles » dont personne ne semble raffoler - dans lesquelles chacun piochera son bonheur, dans lesquelles chacun s'identifiera plus ou moins - qu'il ait voyagé ou non en ces terres plus ou moins lointaines) mais l'on ne peut s'empêcher d'en citer une poignée qui nous ont particulièrement remué, ému : le récit de ces deux vieux Italiens qui veulent jouer leurs économies dans un casino en Slovénie (un "événement" dans leur petite vie de patachon de retraités solitaires qui va remuer... tout leur passé - et le fait qu'il y soit question d'un chien abandonné a fini par m'achever), celui de cette jeune femme chilienne qui va connaître une réelle "révélation" lors de ce voyage chaotique à Jérusalem (une révélation "loin des sentiers battus" bien qu'elle les emprunte...), celui de ce voyage à Rome, un voyage en forme de lune de miel entre un vieil homme et... l'ex petite copine de son fils (elle a choisi son camp... et l'on ne peut guère lui donner tort), celui de ce couple de jeunes Turcs au Bahamas qui va connaître un instant magique et... éternel, celui de cette fusion sexuelle entre deux amis malais dont les chemins se recroisent à Moscou... Bon, je suis parti pour tous les citer donc autant s'arrêter là. En quelques coups de pinceau, on passe avec aisance d'une histoire à l'autre avant de se laisser prendre dans les longues longues phrases de l'ami Mauvignier (le type semble ne plus avoir besoin du point), un flux de mots qui agit comme un tourbillon dans lequel on prend plaisir à s'abandonner, à se laisser porter. Au gré des vents, des mers, des paysages urbains ou paradisiaques, Mauvignier nous entraîne dans un vrai voyage des illusions et des désillusions humaines. Excellentissime. (Shang - 13/09/14)

---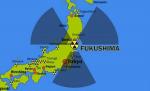 Je dirai même plus : ratississime... A peu près à l'opposé de l'opinion de mon camarade, j'ai trouvé ce livre absolument à côté de la plaque (techtonique, bien sûr). Non pas tant au niveau de l'écriture, encore que... j'y reviens. Mais c'est le fond même du livre qui m'a accablé. On connaît depuis quelques livres, et surtout le discutable Ce que j'appelle oubli, le moralisme de cet auteur. Ici, il confine à un angélisme chrétien assez rance. Le message : quel que soit le pays, les sentiments humains restent ; nous sommes faits d'une même nature, d'un même moule, et le monde entier est en proie aux mêmes sentiments amoureux, vains, grandioses ou pitoyables. Bon, je veux bien. Le souci est que le roman se transforme en une sorte d'ode (malgré elle) à la mondialisation. Qu'on soit à Tel-Aviv ou à Rome, à Tokyo ou sur la Mer du Nord, les personnages sont tous les mêmes, et vivent les mêmes pathétiques histoires. Mauvignier ne prend en compte aucune spécificité culturelle, brandissant une sorte d'uniformisation du monde comme une évidence. Je comprends l'idée, mais le résultat est une vraie bouillie oecuménique. Pire : ne trouvant pas de spécificité "culturelle" dans les personnages (et comment en trouver, quand il s'agit d'un Mexicain à Tokyo ou d'une Polonaise à Tel-Aviv ?), il charge énormément les paysages. On aura droit donc à un parcours touristique le plus "allemand en short" possible, succession de visions prémâchées du monde : Rome et Michel-Ange, Tel-Aviv et son mur, le Kenya et ses lions, les Bahamas et ses requins, n'en jetez plus, on a l'impression que le gars a pris comme livre de référence le guide vert de Michelin.
J'enfonce encore un peu le clou ? Allez... Mon camarade mentionne que Mauvignier n'aime pas les points, et pourtant, voilà son livre qui en comporte sûrement le plus. On aimait le Mauvignier tout en flux, parfait jongleur de rythme et écrivant de grandes symphonies intimes d'un seul souffle. En découpant ici outre mesure ses phrases et ses histoires elles-mêmes, il s'invente un nouveau style qui grince aux articulations. Il suffit de lire les paragraphes qui séparent chaque histoire (pour faire croire qu'il s'agit d'un seul mouvement) : arbitraires, très lourdauds, d'une maladresse désarmante, ils sont comme des jointures à la truelle qui annulent toute impression d'homogénéité (surtout que les histoires sont séparées par des photos (nulles) comme pour enterrer le projet encore plus). Mais presque tout, dialogues clicheteux (l'épisode américain, au secours), descriptions de paysages, trames elles-mêmes, semble broyé par le projet lui-même, voué à l'échec et très discutable (après tout, on peut se poser la question : sommes-nous vraiment TOUS pareils de par le monde ?). Je ne retiendrai que cette jolie nouvelle avec les deux vieux qui vont jouer au casino, comme mon compère, enfin plus sobre, enfin plus originale. Pour le reste, je n'aurai qu'un mot : berk. (Gols - 25/09/14)