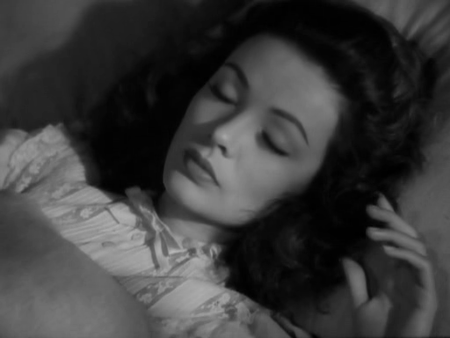 The Ghost and Mrs. Muir est définitivement un grand film pour tout amoureux du cinéma (et de Gene Tierney...). Celle-ci (son meilleur rôle, sans discussion) incarne à la perfection à la fois l'éternelle beauté - cinématographique -, l'innocence et la pureté des sentiments, ce petit grain de folie (eh oui, le destin de la Gene...) pour vivre dans un autre monde et cette force de caractère, ce besoin d'indépendance (même si la déception amoureuse est au rendez-vous via son histoire avec Sanders) d'une héroïne "jusqu'au-boutiste". Son personnage est constamment en équilibre entre la vie et le rêve, les décisions terre-à-terre (notamment celle qui lui fait choisir ce pied-à-terre...) et l'imaginaire (l'écriture de ce livre inspiré par ce seaman - Rex Harrison impressionnant de charisme - qu'elle est la seule à voir (avec sa fille, digne héritière de la mère), la réalité et l'illusion... L'héroïne du septième art par excellence.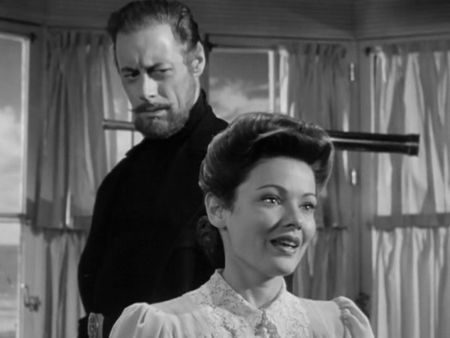 La mise en scène de Mankiewicz est une nouvelle fois d'une sobriété et d'une efficacité remarquables, le cinéaste semblant avoir un don pour filmer - cela paraît un peu simplet à dire, j'avoue - deux personnages en face à face dans une même pièce : jamais "théâtraux", toujours en mouvement, ses personnages se meuvent dans cet espace réduit avec un naturel bluffant. Vous ajoutez à cela une composition somptueuse du grand Bernard Herrmann - traduisant tout le mystère et la magie de l'instant lorsque Mrs Muir découvre ces lieux "hantés", puis joliment romantique lors de ce flirt impossible avec Harrison puis avec ce séducteur félon de Sanders, et véritablement lyrique avec des accents dramatiques alors que le temps fait son oeuvre. Bref une oeuvre qui laisse entièrement sous son charme.
Les dialogues sont également une nouvelle fois au cordeau, qu'il s'agisse pour la Gene de s'affirmer face à sa belle-famille sclérosante, pour le grand Rex de faire preuve de pointes de jalousie ou d'ironie un poil machiste ("je sais de quoi les femmes sont capables pour l'argent" - l'éditeur, plus tard, lorsqu'il évoquera la valeur des écrits des femmes ne sera guère plus tendre... Une chtite faiblesse du Joseph, on va dire, gentiment) ou encore pour le bas Georges de faire sa cour. Ce dernier tente de ramener la Gene à la vie, de la tirer de ses fantasmes et on lui sait gré, dans un premier temps, de tout faire pour que la belle puisse enfin s'épanouir ici-bas. Seulement cette réalité s'avère on ne peut plus décevante pour une Gene dont le destin semblait déjà écrit dans "l'au-delà". Ce qu'il y a de proprement étonnant, c'est que loin de chercher à se venger, à conspuer ces hommes infidèles, elle accepte son sort avec une incroyable sagesse comme si sa conception de l'amour n'était point faite pour ce monde-ci : il faut parfois se faire une raison...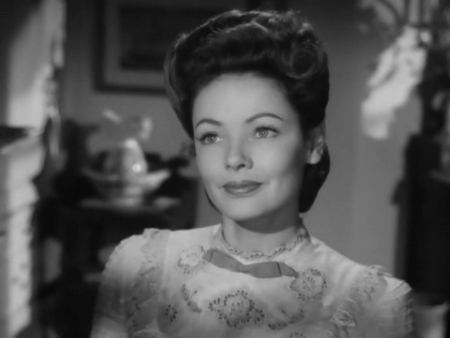 Et puis il y a cette magnifique séquence sur la fin avec ce verre de lait ("le verre de lait dans le cinéma américain", voilà encore un sujet de thèse qui mériterait d'être écrémé) que la Gene finit par verser à terre, alors qu'elle se meurt, comme si sa pureté ne pouvait se consommer en ce monde. L'arrivée d'Harrison qui la tire de son sommeil éternel et lui redonne sa jeunesse est un moment de grâce absolue comme seul le cinoche semble en être capable - je suis à genoux, on l'aura compris. Bref, que du bonheur à voir et revoir ce chef-d'œuvre de l'ami Mankiewicz artisan d'une bien belle odyssée.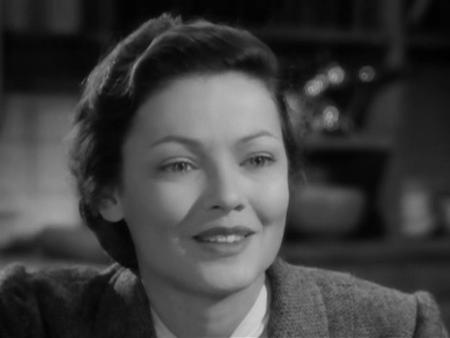 Venez prier Joseph là