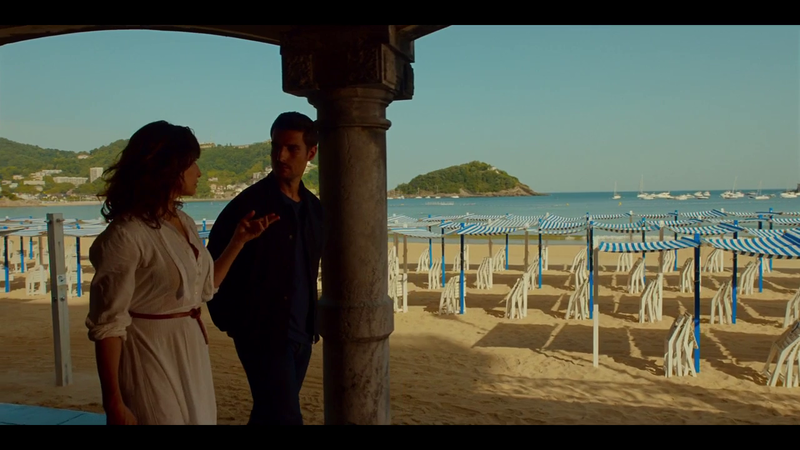 Woody Allen nous revient avec son douzième dernier dernier film - et si cette fois, c'était vraiment... Ne tuons pas la. Disons-le de suite, au niveau du scénario, on sent que le maître est a minima, sans euphorie au niveau de l'imaginaire, jugeons du peu : un cinéaste (le bavard Wallace Shawn) se rend dans un festival de cinéma (celui de San Sebastien) avec sa compagne (Gina Gershon, ex fantasme, qui se porte encore très bien à presque soixante piges) ; forcément, elle va tomber amoureuse d'un cinéaste suffisant (Louis Garrel, son heure de gloire même si son jeu a parfois un peu de mal à convaincre - il joue cela dit du bongo debout et ce n'est pas un détail tant il est fendard à se la péter) pendant que notre pauvre pépère va rêver sur des chefs-d'œuvre cinématographiques du passé... Et puis, ô surprise, à son tour, l'hypocondriaque va flasher sur son docteur (Elena Anaya, aperçu chez Almo, du charme à revendre). Pendant que Gina passe sa vie, de cocktail en cocktail, de première en première avec son nouvel amant (aucun doute n'est permis), notre cinéaste va arpenter l'arrière-pays avec son docteur (du coeur) elle-même en pleine crise amoureuse... Et j'ai bien peur que ce soit tout.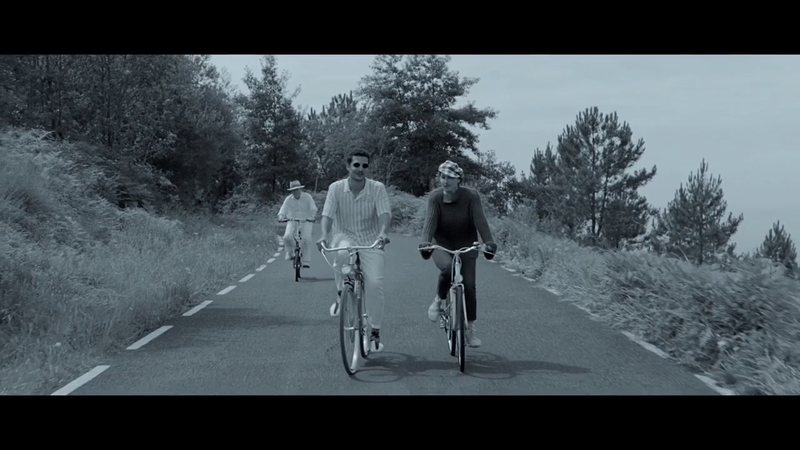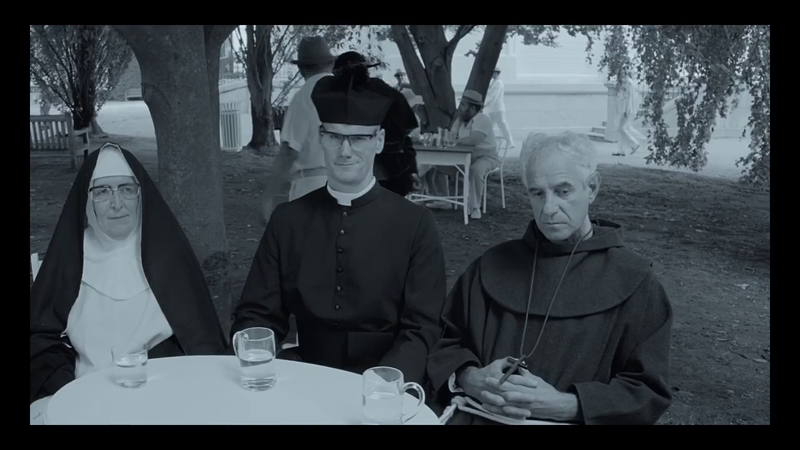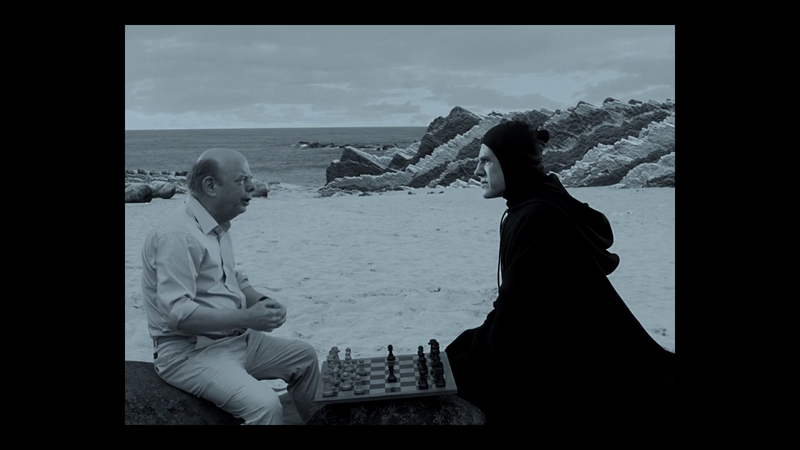 Un scénario certes prévisible, sans véritable rebondissement, des dialogues souvent un peu plan-plan entre nos amoureux ou au sein de nos couples sous tension, mais... malgré tout, même si c'est un peu facile, on apprécie la photo magnifiquement éclairée et chaleureuse de Storaro (et beaucoup moins chromo que celle d'un Khondji) et surtout les multiples hommages (en noir et blanc) de l'ami Woody à ses maîtres : Bergman bien sûr, et ce à plusieurs reprise (Persona, Le Septième Sceau...), Welles et son incontournable Citizen Kane, Fellini et demi ou encore Godard (A Bout de Souffle) et Truffaut (Jules et Jim, of course...). Au cours de rêves, ou de "visions diurnes", notre cinéaste navigue dans ses œuvres de références, rejouant certaines scènes mythique avec ses propres acteurs et forcément avec des dialogues à sa sauce ; des petites pastilles hors du temps très rares dans l'œuvre du cinéaste qui se laisse aller, en toute humilité, à citer ses amours artistiques : son héros, écrivain qui aimerait être au niveau de Joyce ou de Dostoïevski et qui passe son temps à déchirer les pages qu'il écrit, est lui-même un exemple de modestie, avouant à qui veut l'entendre qu'il est plus doué à parler des (chef d')oeuvres des autres qu'à en faire. Du coup, l'histoire, teintée de nostalgie (un amour qui s'en va, des cinéastes d'un autre temps) et sans guère d'illusion (un autre amour qui pourrait se faire ou qui en a seulement l'allure, de nouveaux cinéastes qui se prennent pour des dieux en traitant de l'actualité et qui font des merdes) prend malgré tout un petit côté attachant, comme si le Woody nous livrait ses ultimes états d'âme : il continue d'être transporté par les œuvres cinématographiques qu'il a aimées, continue de façon indécrottable d'aimer les femmes mais plus platoniquement qu'autre chose, et de croire encore et toujours une certaine magie du cinoche avec cet opus esthétiquement très soigné (l'image est somptueuse, presque too much, et même si elle ne comble pas le manque d'étincelles de l'histoire, elle nous apporte ici ou là notre petite dose d'émerveillement). Un festival de références plutôt sympathiques dans un récit banalisé à l'envi mais finalement romantico-allenique à souhaits... (Shang - 09/02/21)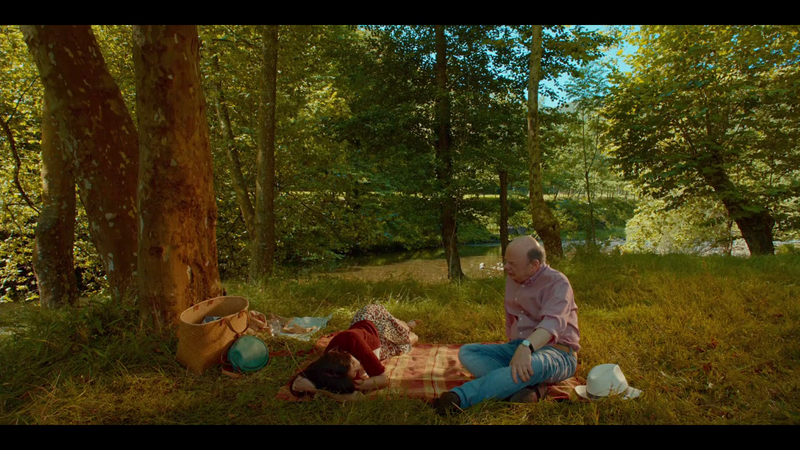 ---
"So, do you have anything to say to me after everything that I've told you ?" : dernière phrase du dernier (et cette fois, ça ressemble vraiment au dernier) Woody, ce qui pourrait constituer une épitaphe valable. La fin plane sur ce film bancal et mortifère. Le plus attachant cinéaste vivant nous sert son œuvre la plus tristounette, abandonné de tous et interdit même de sortie américaine. Faute d'acteurs valables, il se replie malheureusement sur deux seconds couteaux, et c'est ce qui fait une grande partie de l'échec de Rifkin's Festival : Gina Gershon (le visage ravagé par la chirurgie esthétique approximative, la bouche du Joker et le front de la vieille peau de base) et surtout Wallace Shawn (petit troll bedonnant sans aucun charisme, visiblement sorti d'un AVC avec sa bouche tordue et ses yeux qui partent en vrille) sont nuls, et les toutes petites punchlines bricolées par un Woody tout de même un peu fatigué, qui auraient pu être brillantes chez un bon acteur, tombent comme des crêpes dans leurs bouches. Quand Shawn vanne Louis Garrel, on entend ce qu'aurait fait Woody lui-même de ces blagues et on a mal de voir une écriture aussi brillante jadis rencontrer de si pitoyables comédiens. Inutile de vous dire que du coup, on ne croit pas du tout, mais alors du tout, au petit coup de cœur d'Elena Anaya pour notre nain de jardin un peu concon, pas plus qu'on ne croit à la passion naissante de Garrel pour notre botoxée de service : la partie flirt et romance est complètement ratée. Comme elle constitue la majeure partie du film, qu'elle en est même le moteur, on peut affirmer, mais oui, que Rifkin's Festival est raté.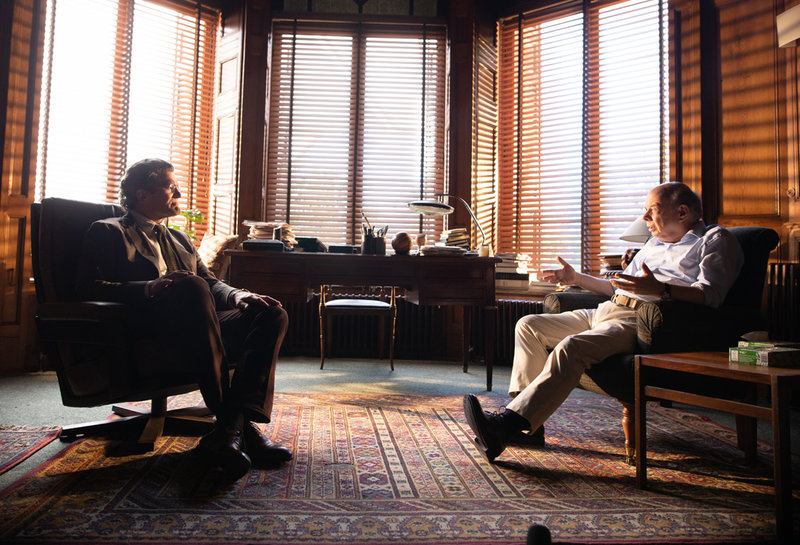 Il le serait en tout cas s'il n'y avait effectivement ces scènes d'hommages aux grands cinéastes européens. Bon avant tout, notons que : 1/ les goûts de Woody Allen sont tout de même très convenus : le gars aime 8 et demi, Le septième sceau, Citizen Kane et A bout de souffle (et Lelouch, aïe), quelle originalité... On le suit bien sûr sur ces choix, mais qui ne le suivrait pas ? 2/ sa façon de rendre hommage à ces films est curieusement répétitive, comme si le noir et blanc, par exemple, était le même chez Godard et chez Bergman, comme si les motifs felliniens ou truffaldiens n'étaient que des gadgets sans profondeur. Ouvrez "Le cinéma pour les nuls", recopiez les chapitres consacrés aux grands maîtres ("Godard, qu'est-ce que c'est ?"), et vous obtiendrez à peu près ce que Woody en fait. Malgré tout, il y a quelque chose de mignon à voir notre vieux gars revenir à ses amours éternelles, aller refaire un tour du côté de son cher Bergman, et déclarer une ultime flamme aux génies qui l'ont influencé. Oui, c'est un peu réac, genre "ahalala le cinéma, avant c'était mieux", mais on aime ces petites séquences assez drôles et très amoureuses. C'est vrai que, par ailleurs, le film est très joliment photographié pour illustrer une sorte de fantasme espagnol (le gars Woody a toujours préféré regarder des cartes postales que de s'aventurer dehors), même si ces putains de focales à la mode et le goût pour le numérique affadissent tout ; c'est vrai que ça et là, il y a une scène un peu mieux troussée, un peu inspirée (la conversation entre Mort et Sue dans l'hôtel, les deux hors-champ, la caméra filmant un espace vide, au moment où on aurait envie de scruter l'émotion du mensonge sur les visages) ; c'est vrai qu'on retrouve parfois la musique agréable du gars. Mais l'ensemble montre un cinéaste très usé et vieillissant, qui n'a plus ni motivation ni moyens pour parvenir encore à faire un bon film. (Gols - 24/07/21)