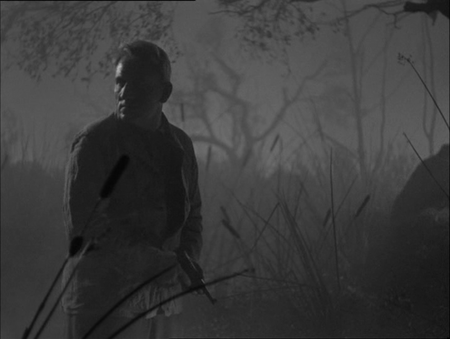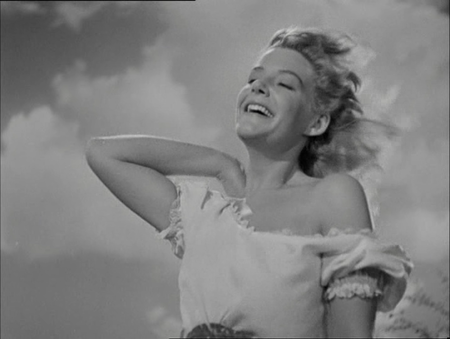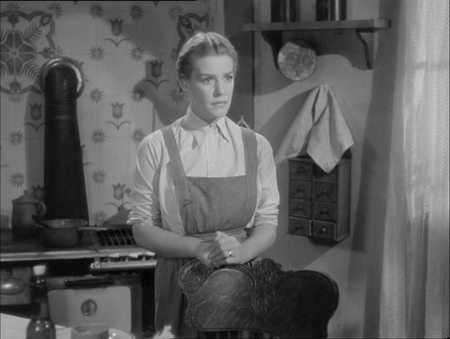 C'est avec un plaisir non dissimulé que l'on recroise notre ami Spencer Tracy qui se retrouve, avouons-le, dans de bien mauvais draps : on est en 1936 dans cette fleurissante Allemagne nazie et notre Spencer, interné dans un camp de concentration, décide de se faire la malle avec six autres de ses comparses. Cette évasion ne fait pas vraiment marrer le responsable du camp qui décide de façon guère urbaine d'attacher chaque prisonnier repris à un arbre transformé en crucifix… Et un, et deux, et trois… Notre Spencer, de son côté, le regard hagard, comme totalement vidé après ses nombreux mois d'internement (belle composition de notre gars Tracy, le visage décomposé) s'extrait du brouillard (symbole...), se blesse méchamment la main en voulant se cacher derrière un mur et se met en route vers Mayence où il espère encore trouver des hommes de sa trempe… Mais les temps ont bien changé et les amis d'hier risquent fort d'être à la botte d'Hitler…
On est dans la bonne vieille parabole : un homme ne croit plus en la vie mais l'humanité qui réside encore au fond (même parfois bien au fond) de ses frères humains va lui faire à nouveau battre le cœur et lui redonner espoir (jusqu'à ce que nos peu amènes trublions SS lui mettent la main dessus et le torturent sa mère… mais suspense…). Il y a bien sûr le grand amour de jeunesse qui a promis d'attendre notre homme toute sa vie et qui, en l'attendant patiemment, s'est marié et, pour la forme, est devenu pro-nazis (se méfier de la blonde teutonne aux cheveux d'or, trop versatile…), le bon vieux pote content d'être ouvrier dans l'armement, marié, trois têtes blondes à son actif, qui trouve qu'Hitler il dit et fait po que des conneries (peut-on compter sur un prolétaire un peu concombre ? La générosité et la bonté peuvent se cacher partout mon fils…) ou encore le type droit qui a toujours promis de faire un jour le max pour vous et qui, lorsque l'occasion se présente, se rappelle soudainement qu'il a cours de poney… Le Spencer a-t-il une quelconque chance de s'en sortir au milieu de ce peuple assoiffé de sang et de matchs de football ? La réponse est oui car outre une poignée de résistants gaillards, il y a tous ces individus qui n'ont pas l'air comme ça mais qui donneraient un bras pour sauver votre tête… « You cannot kill all the ants », non, surtout dans ma cuisine.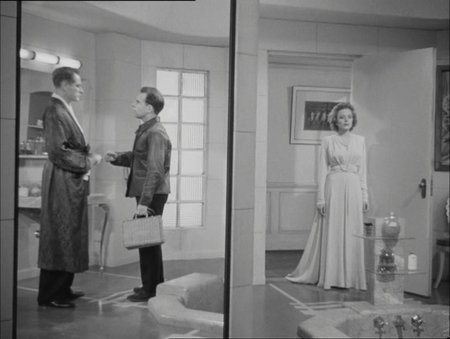 Zinnemann tente de ne pas trop tomber dans la caricature (si ce n'est avec la blonde, d'abord angélique puis froide et roide comme un parapluie congelé) en tentant de mettre en scène des personnages po forcément courageux courageux au premier abord, mais qui sont prêts à mouiller leur chemise voire à la vendre quand ils prennent soudainement conscience que « sauver la peu d'un individu traqué » cela fait partie de ce qu'on appelle la fibre humaine. La démonstration de Zinnemann, certes, tire parfois un peu en longueur ; the cherry on the pie avec, dans la dernière partie, l'introduction de ce personnage de servante « énigmatique »… (la belle Signe Hasso, soubrette sans le sou, va-t-elle vendre DSK, pardon Tracy, à la Gestapo pour toucher la récompense (5.000 Marks, pas une paille) ou va-t-elle tenter de démontrer que les pauvres sont aussi des gens bons ?) Suspense, suspense… Mouais easy man… Notons tout de même, pour finir sur une bonne note, le petit couple formé par l'excellent Hume Cronyn et Jessica Tandy (qui, oui, un jour a été jeune…), couple qui nous ferait presque verser une chtite larmouille sur le fil (quand tu crois que tu touches le fond du fond, un miracle est toujours possible - J-J Goldmann) . Un film plein de hugs et de chaleur humaine dans ce monde tordu comme deux S, avec l'incontournable Spencer Tracy en chauffeur de salle. Po mal mais un chtit peu facile parfois, vi.