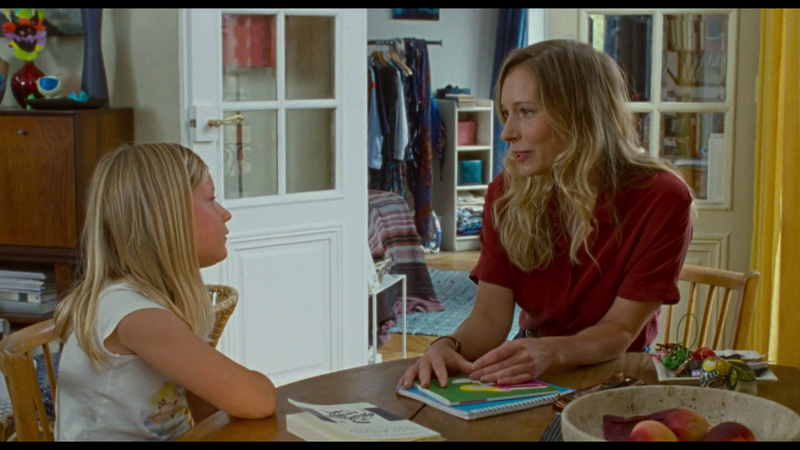 Hers se lance dans l'œuvre cinématographique post-attentat parisien et parvient à rendre compte avec un subtil équilibre des bouleversements que cela peut entraîner dans la vie d'une fille qui perd sa mère, d'un frère qui perd sa sœur, ou encore d'un homme ou d'une femme blessés au cours d'une attaque meurtrière. Hers filme très joliment le Paris d'aujourd'hui (pour le nostalgique que je suis, c'est forcément un sentiment toujours un peu biaisé) qui sert de décor à des personnages à la fois banals mais aussi capables de toucher sensiblement les émotions de chacun (je dois reconnaître avoir pleuré comme une madeleine à chaque fois que Lacoste ou que la chtite versaient une larme - sans que cela soit forcément mélodramatique par excès, au contraire, mais que voulez-vous, j'ai un cœur en lierre derrière cette musculature de fer (notion qui reste tout de même à nuancer...)). Soit donc ce bon Vincent Lacoste (très bon dans ses soudaines fêlures), jeune homme de vingt-quatre ans à la coule, qui hérite de sa petite nièce dont la mère disparaît tragiquement. To be tuteur or not tuteur, assumer totalement cet « héritage » ou le fuir, c'est une tempête émotionnelle qui s'agite dans le crâne de notre Vincent. Ce gentil garçon à l'allure débonnaire va se prendre de plein fouet cet événement "impossible à croire". Même s'il tente dans un premier temps de garder bonne figure, de faire le maximum pour prendre soin de sa nièce, on sent que ce personnage fond de l'intérieur et qu'il peut craquer à tout moment. La chtite, elle, qui après n'avoir jamais connu son père perd la présence de sa mère, est forcément totalement sous le choc. Ballottée entre son oncle et la tante d'icelui, elle peine (forcément) à retrouver un équilibre. Hers, sans jamais tomber dans la facilité du mélo à tout crin (un auteur dont la moindre des qualités est bien le "tact", la juste mesure dans le maniement des émotions) fait vivre avec un joli sens du réalisme des personnages dont le monde intérieur s'est soudainement fissuré.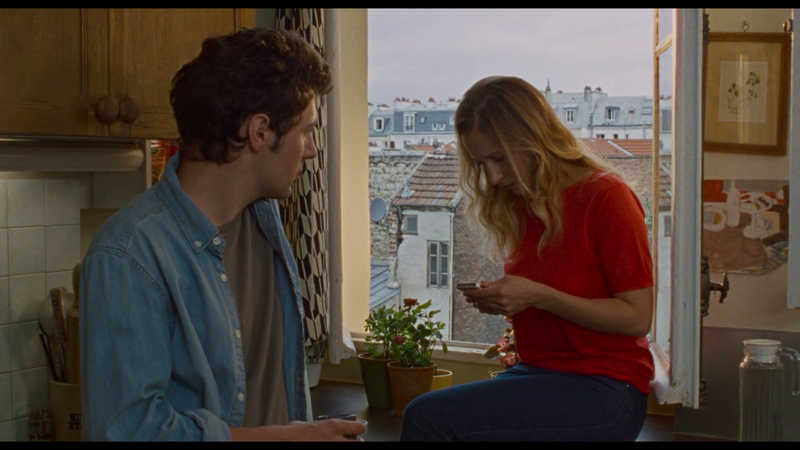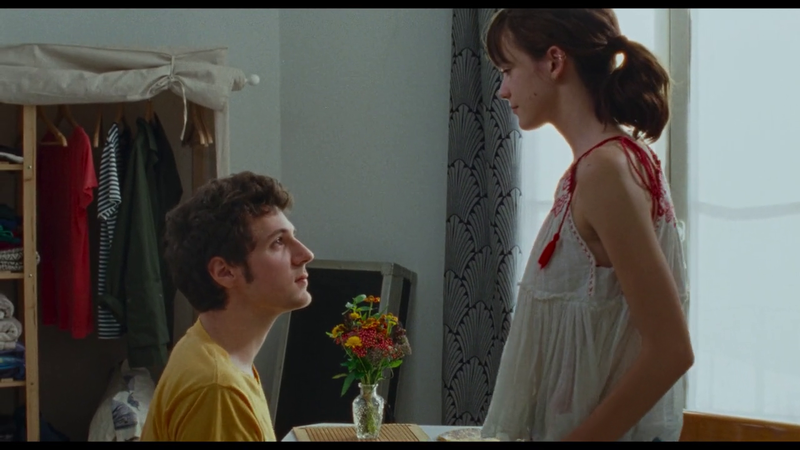 Il y a une première partie plutôt légère (la complicité entre Lacoste et sa sœur, la mère et la fille, Lacoste et son flirt) et une seconde où les nuages émotionnels vont peu à peu venir noircir l'horizon de chacun des individus touché directement ou indirectement par cette tragédie. Chaque petit moment de la vie quotidienne est susceptible de réveiller une blessure (les traces laissées par la mère sont partout (de sa brosse à dent à son vélo) ; plus Lacoste cherche à les faire disparaître, plus il rend "évident" aux yeux de la nièce la disparition effective de la mère... pas simple). Si la chtite a un certain aplomb pour tenir son rôle (ses coups de gueule et ses caprices font froid dans le dos vues les circonstances), Lacoste est au meilleur de lui-même pour incarner ce personnages dont les faiblesses n'ont de cesse de transparaître au fil du temps ; ses petits instants de "craquage émotionnel" surviennent à chaque fois avec un terrible naturel. Il est celui qui donne au film une réelle "tenue", pour ne pas dire une force évidente, lors de ces diverses séquences qui pourraient sinon paraître parfois purement anecdotiques. Lacoste va devoir en quelque sorte se « surpasser » pour espérer voir le bout du tunnel… (la décision qu'il prend, à contrecœur, de revoir sa mère dont il est quasiment sans nouvelle depuis vingt ans : tenter l'impossible pour espérer se reconstruire, comme pour garder la foi en la nature humaine). Un nouveau film de Hers qui tient toutes ses promesses grâce à cette capacité à rendre visible le plus simplement du monde l'invisible (ce monde intérieur qui s'effondre face au chaos du monde). (Shang - 25/11/18)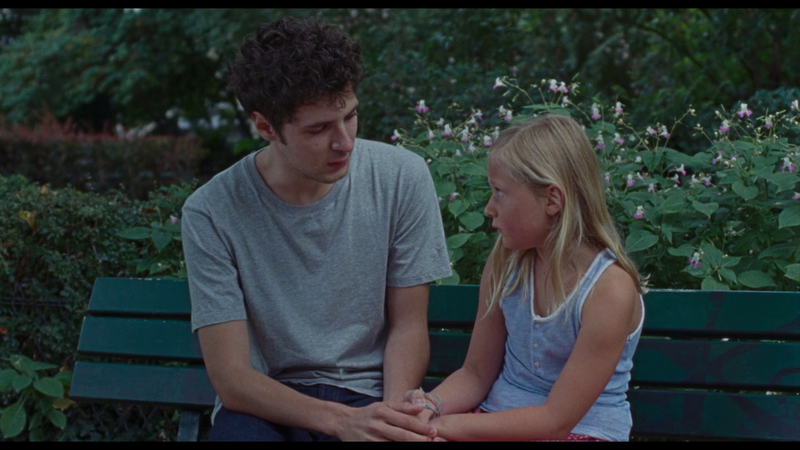 ---
Je disais il y a peu que le cinéma de Hers n'était pas fait pour moi. Je confirme avec ce nouvel opus, sorte de remake en plus appuyé de Ce Sentiment de l'été. Même réflexion sur le deuil, cette fois d'une soeur, même pudeur totale dans les sentiments, même tentative de filmer "par le vide" les désarrois d'un garçon confronté à la mort d'un proche et qui tente de se reconstruire. Cette fois, Hers complique la chose avec la présence de cette fillette orpheline recueillie par ce grand gaillard de Lacoste, comme une suite autour du même thème. Encore une fois, on admire la grande délicatesse avec laquelle le gars raconte cette histoire terrible, la justesse totale des émotions, la véracité psychologique des comportements. Aucun doute, Hers comprend les hommes (et les femmes), et sait parfaitement traiter les sujets délicats, dans une belle mise en scène lumineuse, qui privilégie les minuscules moments de vie et évite tous les pièges hystériques de la chose : pas de cris d'oie, pas de grosse scène explicite, pas de sur-explication dans ce film hyper tenu. Au contraire : l'enregistrement tout simple de ballades à vélo, de dialogue pudiques entre ce grand garçon et sa nièce, de petites séquences de drague toutes délicates, le tout dans le joli écrin de Paris magnifiquement filmé. Certes, il en rajoute un peu en chargeant son scénario d'une mère démissionnaire (elle a pris, Greta Scacchi, ou c'est moi ?), ou en montrant quelques scènes d'abandon total de Lacoste, qui éclate en sanglots au milieu de la foule indifférente. Rien, absolument rien à reprocher à Amanda, qui traite le sujet à hauteur d'homme et rend cette histoire de deuil terriblement attachante.
Mais à force d'esquiver adroitement toutes les scènes qui pourraient tourner au mélo, Hers finit par produire un film qui manque de nerfs, dont on aimerait bien voir surgir par-ci par-là un peu de viande. Lacoste n'étant pas l'acteur du siècle, il rate pas mal de scènes qui nécessitaient un jeu de velours pour faire passer ces séquences très délicates. Comme s'il avait l'impression de n'en avoir pas asez dit avec son fim précédent, effectivement un peu trop ineffable, Hers appuie un peu trop sur quelques scènes, et se perd par ailleurs dans un symbolisme un peu frileux, qui dit sans dire tout en disant. On regarde ce film avec toute la bienveillance due, fasciné par ce ton ténu et ce regard amoureux, mais aussi un peu lassé par le minsucule de ces scènes traitées avec une pudeur de petit garçon. Pas mon cinéma, disais-je. (Gols - 16/12/18)