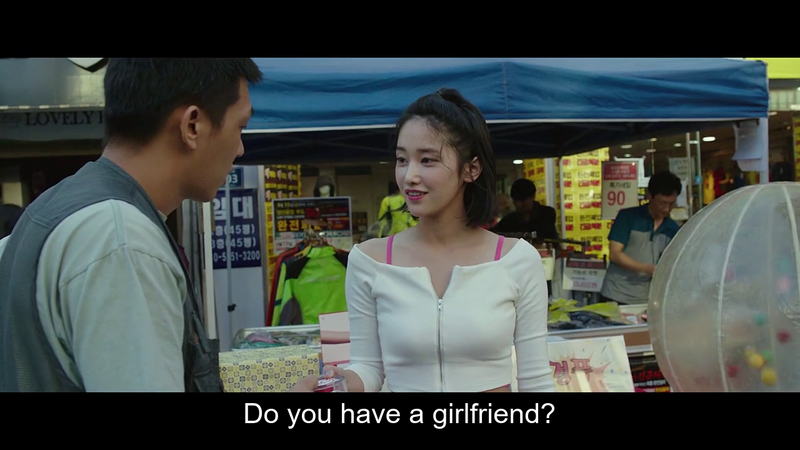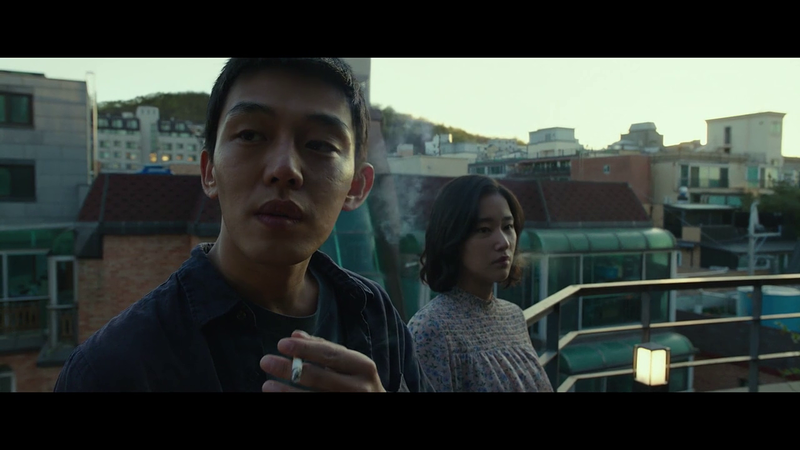 Le voici donc ce fameux dernier film de Lee Chang-dong adapté (librement ? forcément serait-on presque tenté de dire) de Murakami. Deux auteurs asiatiques des plus intéressants sur le papier pour une œuvre oscillant entre romance, mystère et drame. Lee Chang-dong semble avoir quelque peu épuré son écriture scénaristique, limitant en un sens les multiples rebondissements, pour se concentrer sur un trio d'acteurs et sur "l'état d'esprit" de l'un d'eux en particulier ; Jong-su, type un rien désœuvré et écrivain "potentiel", retrouve une amie d'enfance, la pimpante Hae-mi ; seulement voilà, cette dernière, après un voyage en Afrique, revient accompagnée du friqué et arrogant Ben... et s'accroche à lui... Jong-su, de toute évidence frustré, continue de fréquenter sporadiquement cet étrange couple. Quelques grands moments de flottement pour notre héros (que fait-elle avec cet abruti ?) qui tourne à la panique quand Hae-mi disparaît complétement de la circulation...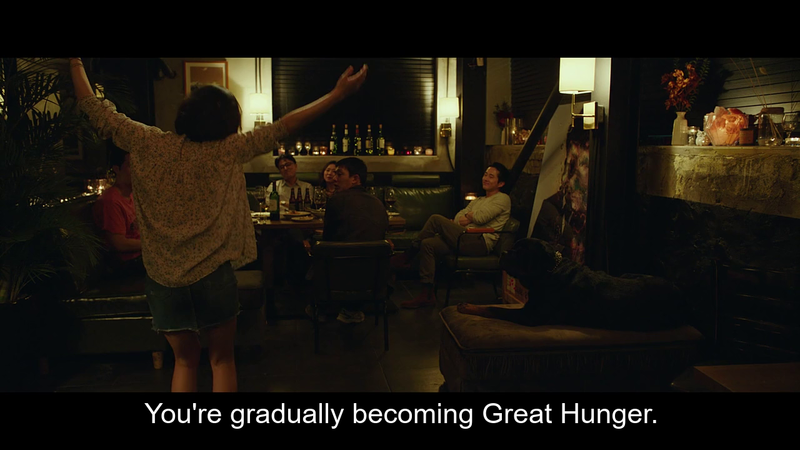 Plusieurs pistes viennent à l'esprit après la vision de ce film réaliste mais où l'obsession de Jong-su pour Hae-mi, la disparition d'icelle (Hae-mi a-t-elle été assassinée ?), finissent par produire une tension terrible, une étrange atmosphère... On se fera une joie, tout d'abord, de glaner ici ou là quelques éléments purement murakamiens dans la trame : cette histoire du puits tout d'abord (dans lequel Hae-mi serait tombée durant son enfance avant d'être secourue par Jong-su : une sorte de "légende" originelle (ce puits existe-t-il vraiment ?)) qui semble avoir scellé le destin des deux individus éminemment proches ; il y a également l'apparition de ce chat (Boil) dont on pourrait se demander, après la disparition de Hae-mi, si ce dernier ne serait pas l'incarnation de son âme (mouais, cela n'engage que moi...); il y a également ce personnage d'écrivain dont on se demande, à un moment de l'histoire, s'il n'est pas en train d'écrire littéralement (...) la fin du récit. Bref, une frontière constante entre réalisme et monde parallèle (le fait de percevoir cette histoire via le regard de Jong-su nous amène à nous poser la question suivante : ne finit-il pas par fantasmer certains faits ?) qui fit la gloire de l'écrivain japonais...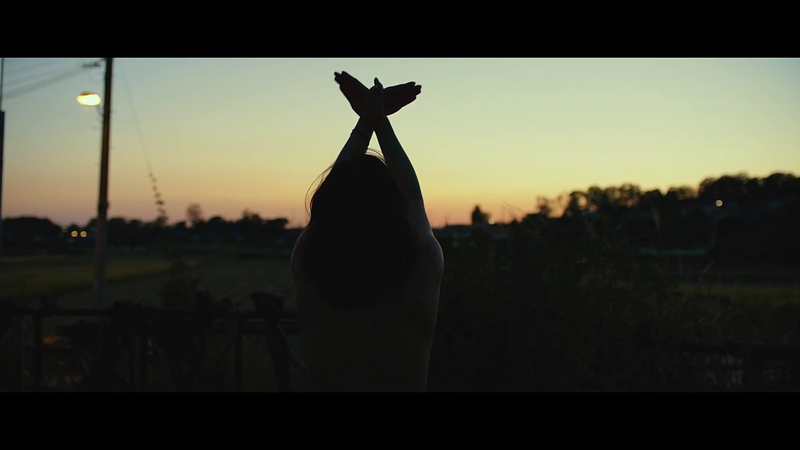 On pourrait également noter l'opposition constante entre ces deux individus, ce rat des villes (Ben) et ce rat des champs (Jong-su), cet individu imbu de lui-même, sûr de lui et ce personnage simple(t ?), ce type friqué qui se la pète, comparé d'ailleurs au great Gatsby et ce lecteur plus discret du psychologisant Faulkner, ce type qui fait du surplace, moralement, intellectuellement (il court sur un tapis roulant) et cet individu passionné, échevelé, qui ne cesse de courir d'une serre à l'autre dans la campagne, cet individu superficiel et inutile avec son gang de potes surfaits et ce solitaire tourmenté, obsédé, en quête de (d'inspiration, d'amour... ?) ; le film repose sur cette dichotomie profonde entre deux individus, deux types de société, deux visions (l'une égoïste et destructrice : Ben aime, d'après ses dire tout du moins, à brûler des serres...), l'autre plus réfléchie mais vite dépassée : la difficulté indéniable de Jong-su à communiquer, qu'il soit en société ou qu'il s'agisse pour lui d'avouer ses sentiments. Jong-su, le visage impassible mais ne cessant apparemment de se questionner, Ben et son éternel petit rictus de parvenu aussi lisse à l'extérieur qu'à l'intérieur (il collectionne les donzelles sans montrer un quelconque attachement, une sorte d'amour consumériste vide de sens).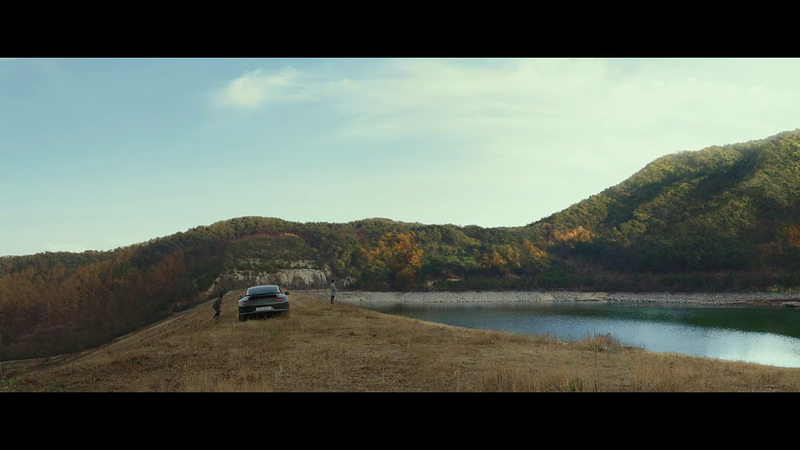 Cette opposition, cette tension entre les deux mâles ne peut que tourner en affrontement autour de la figure "évanescente", imprévisible de Hae-mi ; c'est elle qui apporte des instants de grâce dans ce film, qu'il s'agisse de sa danse tribale dans le restaurant (qui pourrait d'ailleurs être une métaphore des deux hommes : the Little Hunger = Ben qui ne pense qu'à bouffer, the Great Hunger = Jong-su à la recherche de nourriture intellectuelle) ou de ce sublime moment post-marijuanesque où la Belle, torse nue, dans le soleil du couchant, se livre à une sorte de transe poétique (et réhabilite la trompette, je vous jure). Lee Chang-dong, donc, sans véritables coups d'éclat mais en tenant fermement son récit, ses personnages, livre une œuvre dans laquelle on prend plaisir à se laisser prendre (...), ne sachant jamais vraiment dans quelle direction celle-ci va bifurquer. Les plus grognons reprocheront peut-être au film ce "suspense" qui ne cesse de s'étendre, l'absence éventuelle de certaines clés (ouais, Murakami s'est plus d'une fois barré avec le trousseau...) mais ils auront bien tort de ronchonner dans leur petit coin tant cette oeuvre superbement filmée, distillant une petite musique toujours joliment calibrée, constitue un magnifique exercice d'équilibriste entre la triste réalité (Jong-su privé de Hae-mi) et le monde des possibles (jusqu'à la délivrance ou la tragédie ? là est toute la question). Brûlant. (Shang - 26/08/18)
---
Très emballé pour ma part par ce film, effectivement assez mystérieux mais qui transforme ce mystère en mise en scène virtuose. Tout démarre de cette magnifique scène où la jeune fille mime la dégustation d'une mandarine : "Il ne faut pas faire semblant, il faut oublier que la mandarine n'existe pas", dit-elle en substance. Non seulement cette phrase est une magnifique définition du cinéma, mais en plus elle donne le ton à l'ensemble du film. Tout ce à quoi va assister le lymphatique héros très murakamien de Burning sera incernable, toujours à la frontière entre le vrai et le faux, la seule chose avérée étant la passion qu'il voue à la jeune et ambiguë fille. Le chat existe-t-il ? On serait tenté de dire non jusqu'à cette magnifique scène de parking souterrain où il prend subitement consistance. Hae-Mi invente-t-elle cette histoire de puits dans lequel elle serait tombée petite ? Oui mais non : le puits aurait peut-être bien existé. Ben a-t-il réellement brûlé une serre dans les environs ? Non, Jong-Su a fait le tour des serres... mais au détour furtif d'un plan, on aperçoit bien une serre cramée... On est toujours ballotté ainsi dans une sorte de demi-rêve éveillé, à commencer par le motif principal de la deuxième partie : Hae-Mi est-elle morte ou seulement partie ? Pour filmer cette "inquiétude étrange", Lee choisit la lenteur, une direction d'acteurs tout en subtilité, des scènes longues et comme dénervées. Mon camarade a l'air de trouver le personnage de Ben complètement négatif, moi je l'ai trouvé brillamment ambivalent : toujours avec ce sourire qui semble en dire beaucoup plus que ce qui est dit, finalement assez innocent et adapté à la vie alors que Jong-Su se tient toujours à la lisière, il est parfois détestable parfois attachant, sorti d'un rêve (il bâille discrètement dans ses repas de copains). Le héros principal est lui aussi parfaitement interprété, véritable zombie passif qui traverse le film en spectateur avant de réagir dans les dernières minutes. Quant à Hae-Mi, elle a droit à une scène magnifique, du cinéma pur, un moment de contemplation absolu, avec ce très long plan où elle danse face au coucher de soleil : une merveille, et on regrette de voir ce personnage disparaître à la moitié du métrage, tant elle apporte grâce au film en même temps qu'un côté vamp délicieux.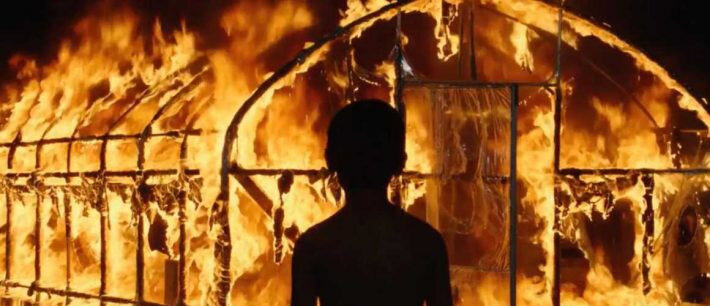 Les grandes scène s'enchaînent magnifiquement, comme cette séquence de rêve où le couple de garçons se retouve au bord d'un plan d'eau, comme ces longs footings du héros le long de la campagne blème (superbe lumière, Lee est un maître pour filmer les saisons et ces heures entre chien et loup, surtout le petit matin), comme ce repas où Hae-Mi imite les danses africaines, comme ce final éblouissant. L'empreinte de Murakami est omniprésente, enfin un film qui rend justice à cet auteur tout en mystère et en même temps fortement ancré dans le quotidien la plus banal. Même la musique est parfaite, mélange de jazz et de muique expérimentale mâtinée de rock. Bref, que du bien à dire de ce film qui m'a complètement attrapé dans son rythme et dans sa longueur. (Gols - 11/10/18)