"Al Jennings who abandoned the practice of law to break the law".
Tout est presque dit dans cette sentence qui arrive à la mi-temps du match : Dan Duryea as Al Jennings (second couteau de grand film, premier rôle de série B - c'est une carrière) est blond comme les blés, la tête près du bonnet ; son père est juge, il est avocat, tout comme ses frères (sont tous dans la même branche en quelque sorte) mais les frasques de celui-ci au tribunal attirent les foudres de celui-là. Dan s'exile et ne tarde pas à passer de l'autre côté de la barrière après la mort de son frère qu'il tient à venger (un règlement de compte qui tourne mal...) ; l'homme de loi se transforme en hors-la-loi une fois la vengeance consumée : braqueur de banques, pilleur de trains, Dan fait régner la terreur dans la région. Notre homme et ses hommes de main vont tenter un ultime coup, celui forcément qui pourrait tourner mal... Dan risque la peine de mort. Mais la légende d'Al Jennings est encore loin d'être terminée.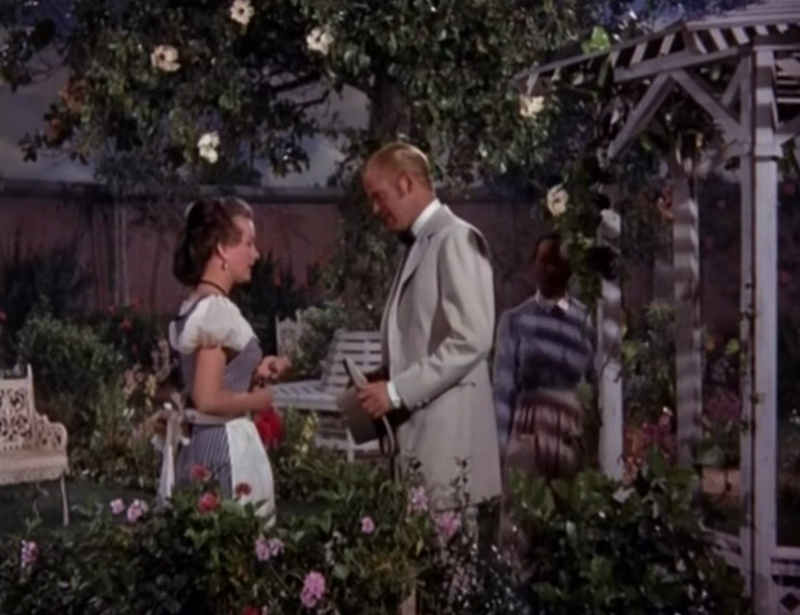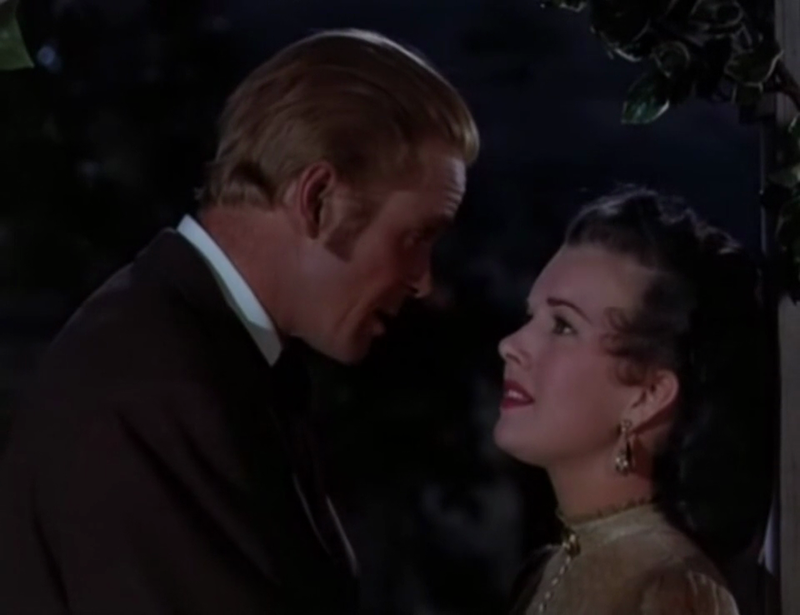 On ne va pas la jouer super facile en lâchant que Ray Nazarro porte en son nom son principal défaut, mais avouons que ce western est malheureusement un peu terne ; si la vie d'Al est riche en rebondissements et en coups d'éclat, la mise en scène est, elle, loin d'être au diapason... La romance entre Al et la tournoyante Gale Storm est à peine écrite (deux trois pseudo scènes dans un cadre fleuri et hop, c'est emballé - on passera sur la scène où Gale s'empare d'un pistolet, on dirait moi avec une pioche), les scènes d'action guère trépidantes (quelques belles courses de chevaux dans un décor classique, mais la poussière soulevée a tôt fait d'ensevelir tout cela ; les attaques de banques sont aussi chiantes qu'un retrait de colis à la poste...) et les acteurs pas vraiment envoûtants ; Dan fait bien son possible pour jouer les bad boys au cœur tendre mais on scotche plus sur ses cheveux gominés que sur son interprétation... Le procès final est à l'image du reste, peu de suspense, les enjeux vite expédiés. Nazarro n'est pas vraiment rentré dans la légende du cinéma, on comprend aisément pourquoi.