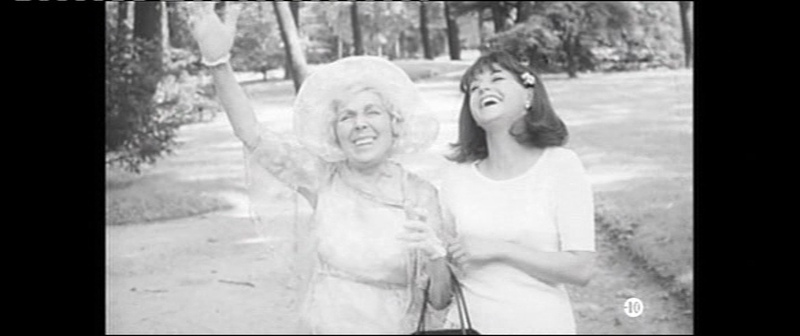 L'ami Vecchiali n'apparaît que peu dans nos chroniques bien qu'il porte en lui un petit air rafraichissant de la New Wave. Il est question dans ce film rivettien de plein de mystères d'une jeune femme (Geneviève Thénier, un minois d'époque qui porte bien la coiffure choucroute brune puis la perruque vintage blonde) qui voit sa vie bouleversée par de simples courriers. Chaque matin, la petite "cousette" reçoit par la Poste un billet de 100 boules. Un ça va, mais trente par mois ça fait cogiter... Qui peut être le mystérieux bienfaiteur qui cherche son bonheur... ou pas ? (oui car l'argent ne fait pas, on sait tous cela). La petite cousette n'en fait un peu qu'à sa tête et décide, grâce à cette aubaine quotidienne, de planter son boulot et ses amies pour partir à la recherche de cet étrange quidam qui la noie d'argent. Est-ce un dragueur friqué, est-ce un ancien amant, quelqu'un de la famille... notamment ce châtelain qui aurait bien connu sa mère (mais qui n'a jamais reconnu l'enfant) ? La question est posée.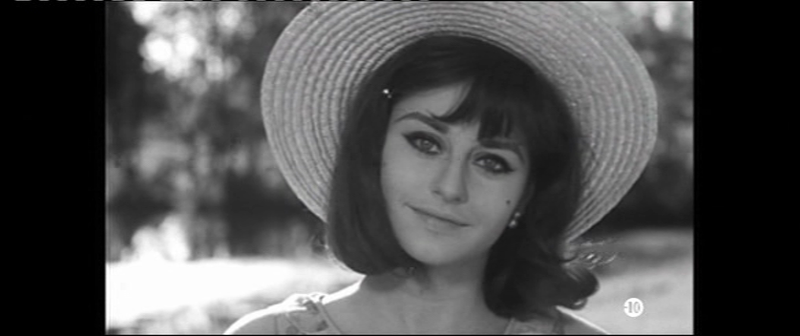 La Geneviève, qui jusqu'à maintenant a vécu une vie bien sage et sans excès, prend plaisir à goûter au consumérisme de base (dans les sixties, un bon frigo, ça marque toujours des points) et à l'amour l'après-midi. Plus légère qu'une petite bulle de savon portée par le vent et le souffle de ce mécène postal, notre Geneviève connaît tout de même quelques déboires (ce salopiot de prétendu père biologique qui est à deux de la violer et Thierry la Fronde, un amant marié chaud comme la braise, qui s'effraie vite de ses billets qui tombent du ciel - pas de couilles, La Fronde). La pauvrette va aller de Charybde en Scylla lorsque tout d'un coup ces petits mandats en espèces disparaissent... Dettes, retour forcé au boulot et à son aiguille à coudre, déprime, la cousette Geneviève file un bien mauvais coton…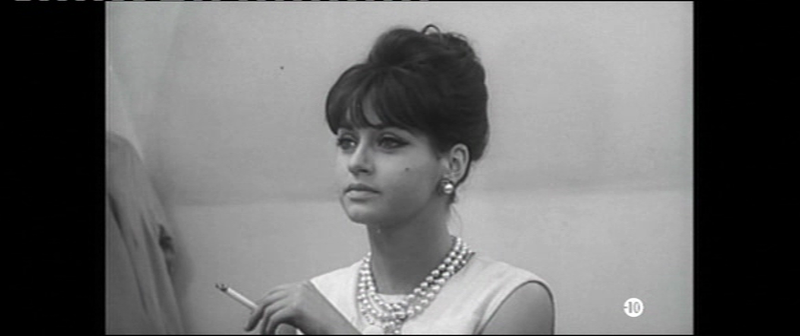 On apprécie forcément ce petit côté "tourné en extérieur au fil de l'eau " - une patine définitivement NW (l'une des cousettes siffle d'ailleurs l'air des Parapluies de Cherbourg, ça fait toujours chaud au coeur), ces multiples rencontres faites par une Geneviève de plus en plus curieuse (on croise Nicole Courcel, Michel Piccoli et même une vieille voyante qui fout les boules) et ce chemin de pistes cher à Rivette qui semble ne jamais en finir... Quelques temps creux, certes (le passage chez sa mère et le retour en ses terres...) et un petit côté décousu - ce qui ne sied guère à une histoire de cousette. La fin, elle, se révèle beaucoup plus terre à terre qu'on n'osait le croire et pas vraiment fleur bleue (the curse of the easy money...). Au final, un portrait plutôt léger et sympathoche d'une jeune femme de son temps (elle n'a pas froid aux yeux la Geneviève, et ose quelques regards caméra de la plus belle eau) qui, après avoir surfé sur l'argent (martelle-t-il), coulera dans la solitude (au moins dans la version director's cut). Quelques bons moments vintage pour un film qui peine tout de même à vraiment sortir du lot en cette période cinématographique si généreuse au niveau créatif.