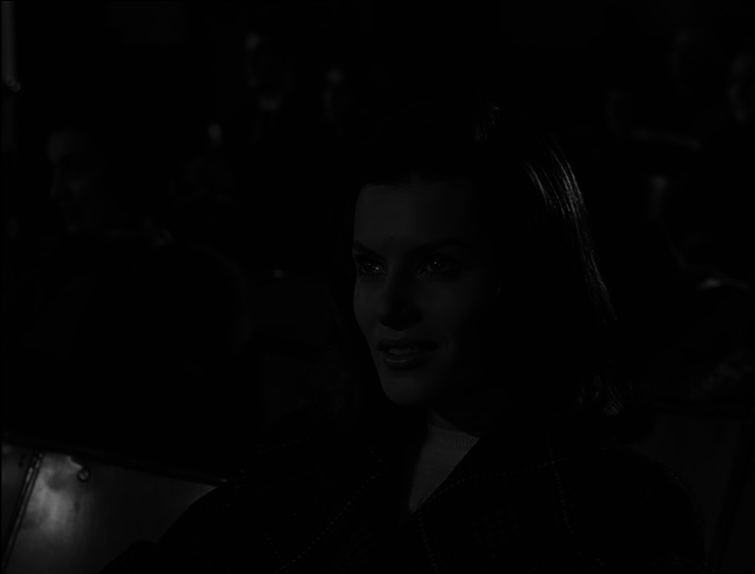 Vancini réalise un film qui laisse à bout de souffle, bouche bée - les deux sont possibles. La Longue Nuit de 43 est un film historico-romantico-hitchcockesque où chaque apparition de Belinda Lee donne envie de déchirer avec les dents son livret de famille. La trame de cette œuvre est assez claire : Belinda est mariée depuis quelques années à un homme qui a perdu l'usage de ses jambes - et sûrement pas que - à la guerre (un certain Pino…). Elle recroise la route de son amour de jeunesse, le beau Gabriele Ferzetti. Très vite, lors de ces nuits de 43, ils se donnent rendez-vous, s'embrassent avec passion, font palpiter leurs petits cœurs et le nôtre avec. Un amour en marche qui ne va pas arrêter le train de la guerre (…): depuis sa fenêtre, le mari de Belinda va assister à l'un des crimes fascistes les plus abominables. C'est au cours de cette longue nuit particulière que va se jouer à la fois un amour et toute la putasserie de la guerre. Le plus grand film sur le déchirement amoureux et le sentiment d'impunité.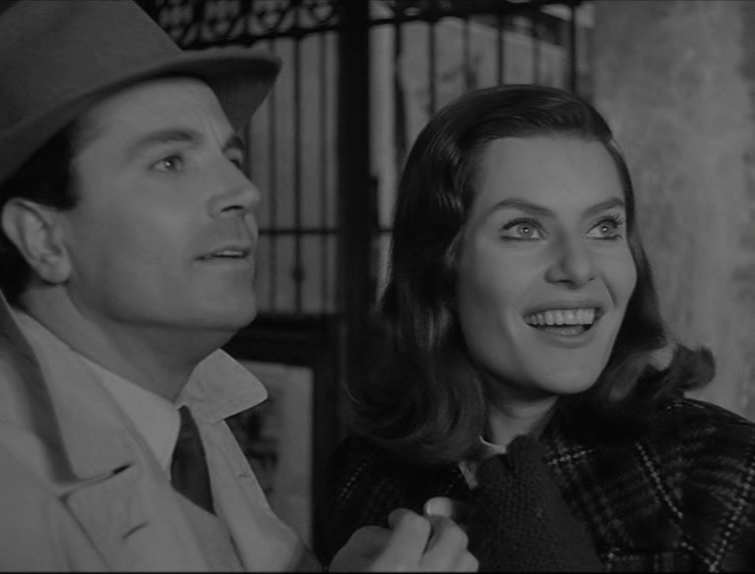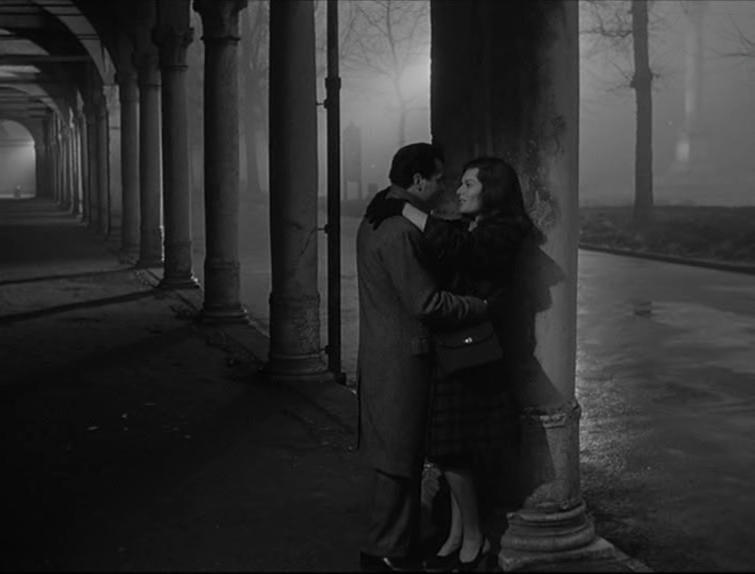 Quand on a que l'amour… Cette petite Belinda est belle à croquer dans sa pharmacie et son mari, qui passe sa journée derrière la fenêtre à épier les passants ou à faire des rébus, fait un peu pitié : le pauvre bougre a perdu l'usage de ses jambes et on le devine désormais totalement impuissant face aux désirs, aux rêves de sa jeune épouse. Cette dernière s'échappe dans les salles de cinéma et bientôt au bras du gars Ferzetti. Gabriele est un type de bonne famille, antifasciste. Il a déserté et n'est pas à l'abri d'une rafle. Est-il un grand héros qui s'ignore ou le dernier des lâches, that is the question… Belinda, elle, en tout cas, ne calcule pas, elle se donne entièrement, complétement, passionnément à son amant. Elle est entière, sera-t-il au niveau ?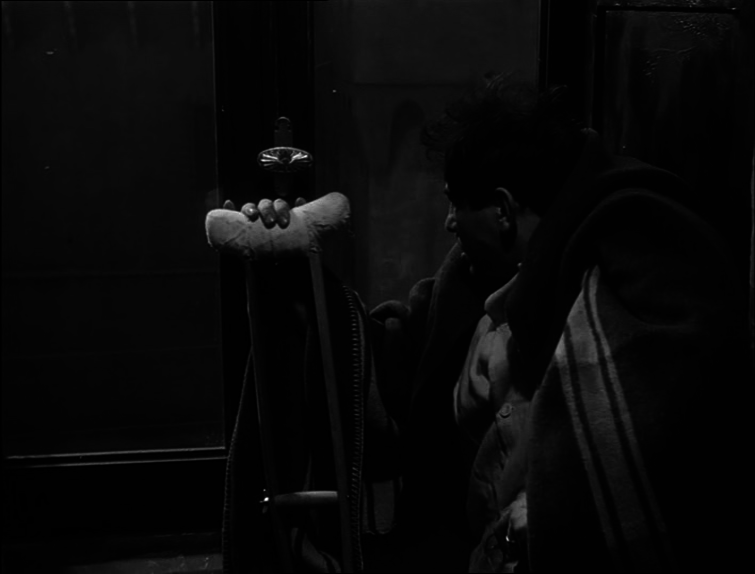 Parallèlement se joue un drame historique sous les yeux de Pino. S'il est aveugle aux tromperies de sa femme, rien ne lui échappe quant aux événements historiques qui se trament dans la rue. Notre apprenti James Stewart guette nuit et jour derrière ses volets et sera témoin des manigances politiques les plus sombres. Est-il le véritable héros de l'histoire ou un homme définitivement impuissant ?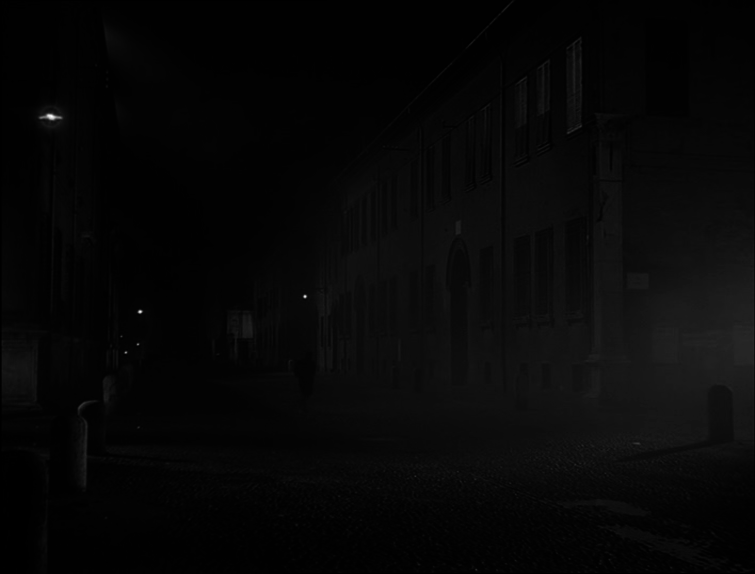 Le dénouement nous laisse comme deux ronds de flan, abattu et le terrible épilogue finit, lui, par nous achever… Heureusement, on aura vécu auparavant quelques grands moments exaltants : les baisers fébriles et dévoués de Belinda sont d'une sensualité à faire pâlir - et la musique de Carlo Rustichelli qui aime à jouer des silences comme entre deux battements de cœur est à tomber -, ses courses dans la nuit et au petit matin (ah le claquement effréné des talons d'une femme sur le pavé !), dans une ville déserte, entre chez elle et son amant, ces courses-là filmées en plan d'ensemble par le grand Carlo di Palma sont des moment cinématographiquement inoubliables, et puis il y a ce cri, ce cri du cœur sur la fin, qui vous fend le cœur en deux… Des destins qui se croisent, deux jeunes gens qui s'aiment et l'Histoire qui écrase tout sur son passage, se jouant des sentiments comme de la vérité. Un grand film du trop méconnu Vancini et un coup de chapeau au Mitch pour sa suggestion.