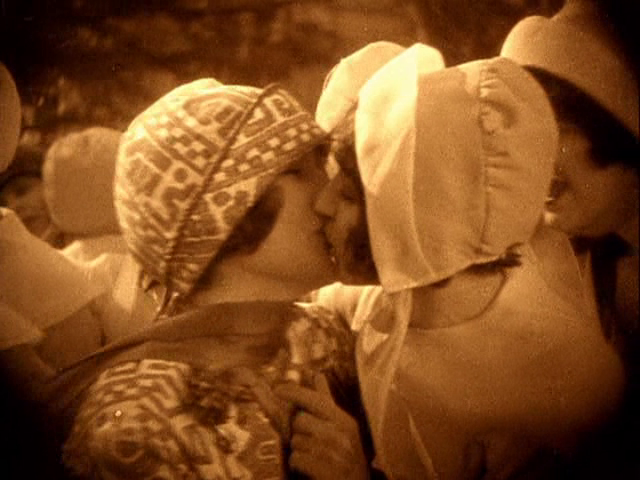 Voilà une oeuvre de Monta Bell qui bénéficie d'une magnifique restauration et qui permet à Norma Shearer d'endosser deux rôles antinomiques : celui de la petite fille de bourgeois bien sage et rangée et celui de la fille des rues un peu vulgos mais au bon cœur. L'histoire sentimentale n'a rien de bien sorcier : un jeune homme un peu manche aime Norma Vulgos qui aime un jeune inventeur qui aime Norma Bourgeoise. Il n'y a pas vraiment de hic car cette dernière aime son inventeur ; elle doute simplement un chouïa avant de l'épouser quand elle voit dans le regard de Norma Vulgos tant d'amour pour son amant. Mais bon, elle a déjà, la Vulgos, un courtisan, elle n'a qu'à s'y lier et à laisser les jeunes gens beaux et riches ensemble… On sent qu'au niveau des classes sociales The Lady of the Night n'est pas franchement révolutionnaire. Quoique, en creux - on y revient… Il y a également deux-trois petites belles idées, au-delà du jeu de la Norma qui s'en donne à cœur joie, qui valent d'être citées.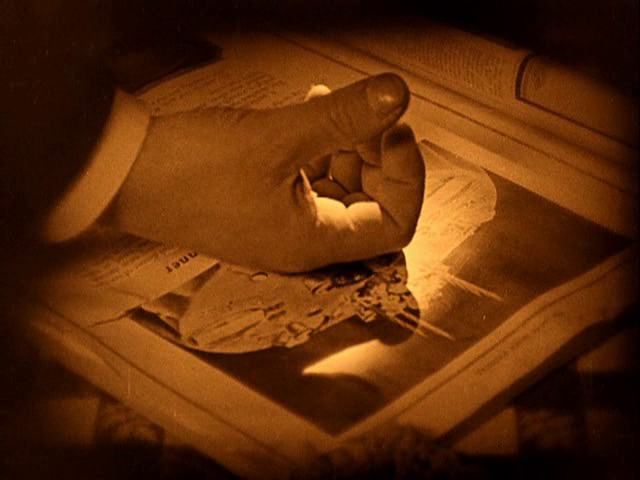 On sent le soin de Monta Bell, parfois, à ne s'attacher qu'à un simple geste : ainsi le petit gazier amoureux de Norma Vulgos qui tente de capter un rayon de soleil dans la cuisine d'icelle : il ferme son poing et se rend bien compte quand il le rouvre, que l'éclat n'est plus là… C'est bien sûr à l'image de sa Norma qui, depuis peu, est tombée raide dingue de son inventeur. Elle lui échappe. Il y aura aussi beaucoup plus tard cette saynète tragi-co-mimi-que : Norma Vulgos a pris son parti, elle va épouser le petit gazier pour cesser d'interférer dans l'histoire d'amour entre la bourgeoise et l'inventeur. Elle est dans sa cuisine avec son gazier peu futé et soudain, poum-poum-badaboum, surgit l'inventeur ! Il se glisse entre ses deux amis et là, Norma fait un petit geste amicalement amoureux qui fait fondre : du bout du doigt, elle remet en place sur le front de son inventeur une petite mèche qui dépasse. C'est presque rien, juste une petite attention en passant, et c'est aussi énorme : il s'agit pour elle, avec cette ultime attention « touchante », de dire adieu à cet homme aimé, sans même qu'il s'en rende compte. Un vrai petit moment de grâce.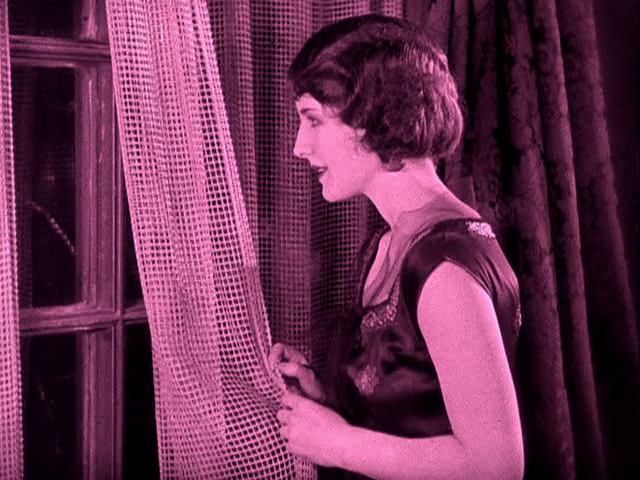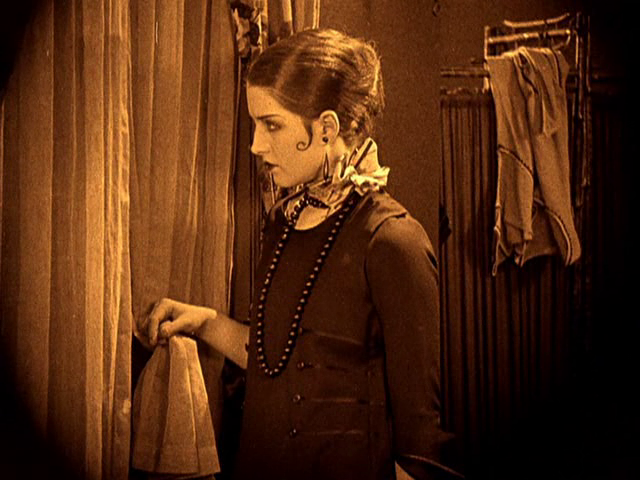 On pourrait également relever les parallèles incessants entre les deux femmes : Bell se plaît à les mettre en scène dans les mêmes postures pour souligner parfois leur point commun (les deux femmes sont à la fenêtre… l'une voit partir son homme, l'autre attend le sien…) ou leur différence… (les deux femmes se maquillent : l'une met un soupçon de rouge, l'autre les peint à la truelle). Ces deux femmes n'ont certes pas eu la même éducation, n'ont certes pas le même rang mais sont, dans leur for intérieur, les mêmes (l'idée de les faire interpréter toutes les deux par Norma Shearer prend ainsi tout son sens : la formidable séquence où elles se prennent dans les bras l'une de l'autre est parfaite - dans le fond et dans la forme)… Mais, mais, la société étant ce qu'elle est, ce sera à la Vulgos de se sacrifier, ce qui est tout à son honneur - l'inventeur, lui, n'en sort point grandi. La société est injuste et, pour les femmes, une jungle, Bell l'a compris. Bien vu.