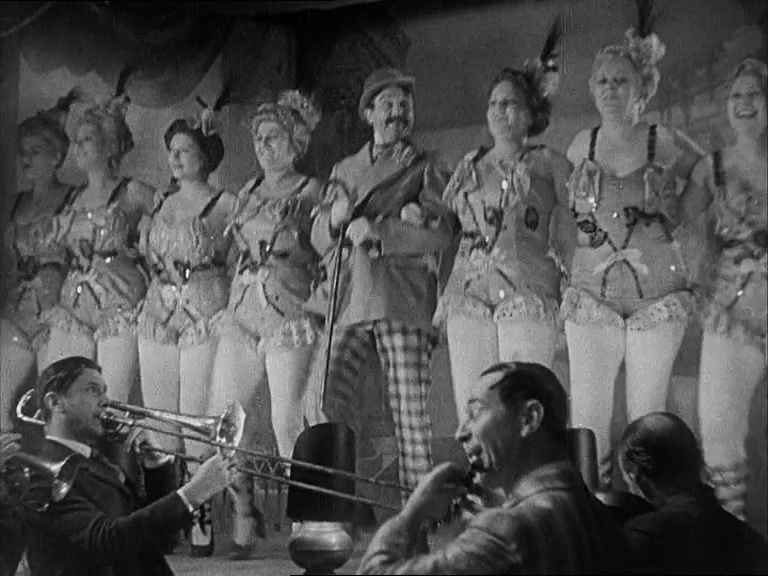 Wellman, London, Gable, Loretta Young, il n'y avait a priori pas de quoi s'inquiéter pour passer une bonne soirée alors que dehors la tempête fait rage (oui, l'île coule à l'heure où je vous parle, c'est une chronique pour l'honneur). Eh bien cassons le suspense immediately, le film ne déçoit pas. Rien de vraiment extraordinaire dans cette simple histoire d'un trio parti à la recherche d'une mine d'or - qu'il trouve -, si ce n'est qu'il est question d'amitié franche et virile (entre le raffiné Gable et son pote d'aventures le rondouillard Jack Oakie), des premiers pas d'une histoire d'amour (Young and Gable) et de fidélité (still Young... et son mari), de confiance entre un chien et son maître (Bernard and Clark), d'aventures, d'yeux qui brillent de bonheur, d'yeux qui brillent de cupidité, de destin fatal, de joies simples. De la boue de la ville (où la troupe de danseuses a les plus gros jambons de la galaxie - de la gaillarde comme dit chez nous) à cette modeste cabane entourée de pépites d'or... inutiles (si ce n'est pour avoir suffisamment d'argent pour le picoler et le perdre au jeu), Wellman nous fait parcourir des kilomètres en compagnie de chiens de traineaux ou sur un radeau et sa petite œuvre de 77 minutes tient diablement la route. London could be proud.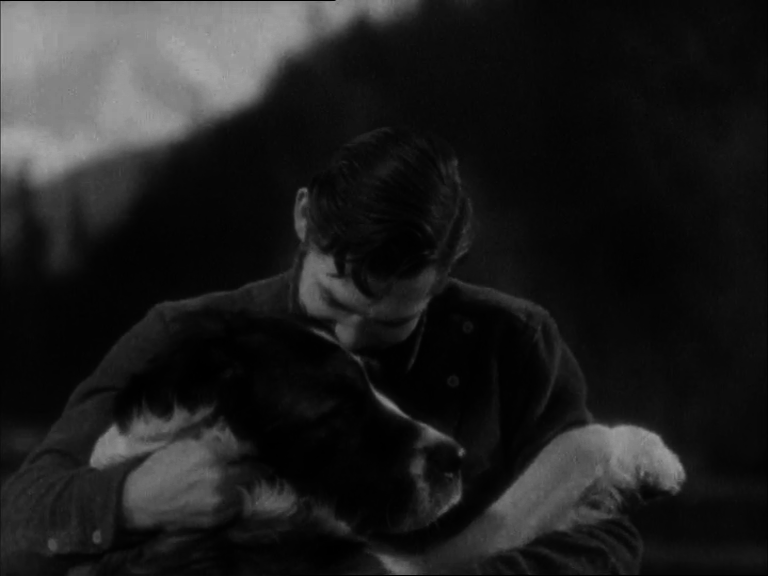 Gable a fait fortune, il est temps de rentrer chez lui… Il va cependant dilapider sa thune de façon... totalement inconsciente car comment résister à l'appel de la forêt. Sans le sou, Gable tombe par hasard sur un pote qui lui propose un plan à moitié foireux ; celui-ci a en sa possession le plan d'une mine d'or qui a toutes les chances d'être foireux (il l'a dessiné de mémoire et vu sa propension à picoler, il ne doit pas avoir plus de neurones que moi) mais Gable tente le coup. Gable est un gars bien, pas seulement parce qu'il a regard perçant, la mèche rebelle, le sourire qui flingue : notre homme préfère se ruiner plutôt que de voir un type loger un balle dans la tête d'un gros toutou. Une première larme d'émotion coule - elle remontera malheureusement lorsque Gable demandera au gros toutou un effort sur-chien (surhumain ne collait pas, on est d'accord) : c'est l'instant du film où l'on doit serrer des dents et croiser les doigts pour qu'il n'y ait pas de drame...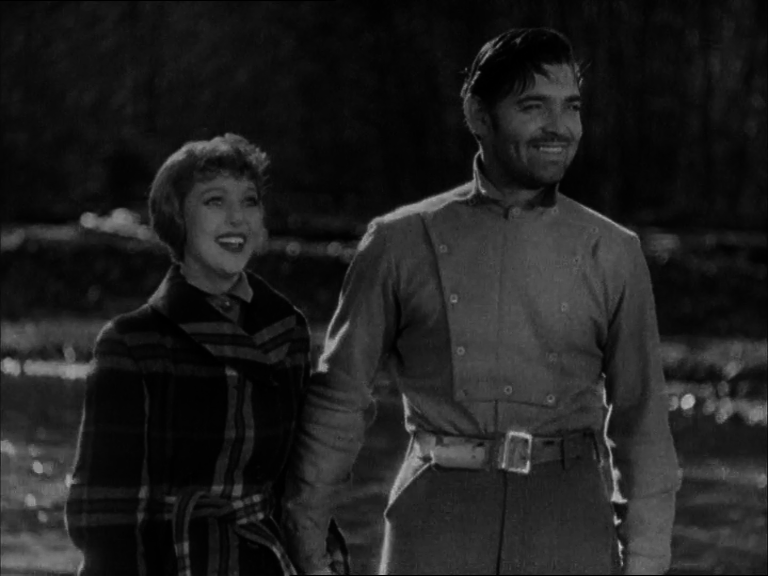 En route pour l'aventure, notre mauvaise troupe croisera une Loretta en totale perdition... Elle a perdu son traineau, ses chiens et même son mari (mais elle a quand même eu le temps de se faire les cils, la bougresse) ; elle est au désespoir et Gable de reprendre les choses en main. Gable, Young, une main qui se frôle en caressant un chien, il n'en faudrait pas plus pour que nos deux chiens fous se jettent l'un sur l'autre. Mais non, d'abord place à la fin de l'aventure avec notre trio qui a repris la route en quête d'une cabane à l'abandon et d'un arbre foudroyé... Le coup de foudre entre notre couple phare finira forcément par voir le jour mais il faudra avant cela passer par de longs regards lourds de sens, le temps d'un vrai respect mutuel (Loretta is a young widow, so...). De l'or, un bonheur que l'on peut toucher du doigt avant que le passé frappe à la porte de nos tourtereaux ainsi que trois oiseaux, trois vautours de mauvais augures. Gable est un type zen, bouddhiste, waldenien et la nature le lui rend bien. Un final triste, beau, plein de sagesse. Retour à la case départ avec... des retrouvailles amicales : le générique tombe et on a les pupilles qui scintillent encore charmées par l'éternel sourire ravageur et optimiste de ce grand Gable (autre grand buveur, oups, ou hips). On se ferait bien dans la foulée L'Appel de la Forêt 2 mais cela n'existe point. On se contentera de ce bien bel opus.