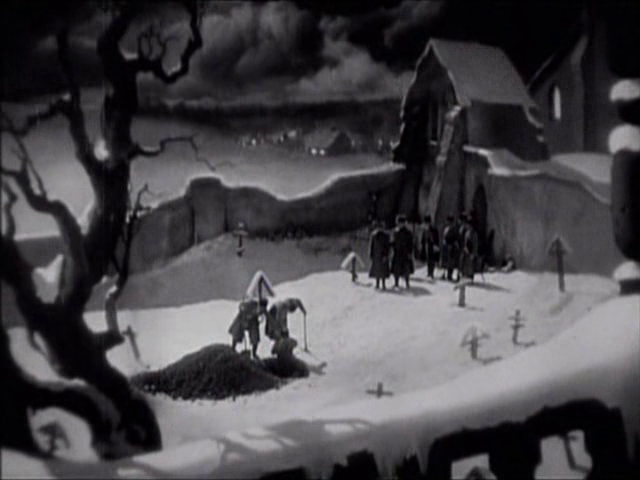 Découverte du cinéma muet de Walsh en même temps que de la présence incandescente de la belle Dolores del Rio, après le joli The Loves of Carmen, autant dire que vous voyez là un Gols content. Sans être d'une invention fabuleuse, The Red Dance nous montre un Walsh rigoureusement pro, faisant le taff avec un sens imparable du glamour et du spectacle, dirigeant ses acteurs vers leur meilleur, et sachant à merveille faire la balance entre comédie, film historique et mélodrame. Les yeux sont comblés, le petit coeur de midinette révolutionnaire qui bat en nous aussi.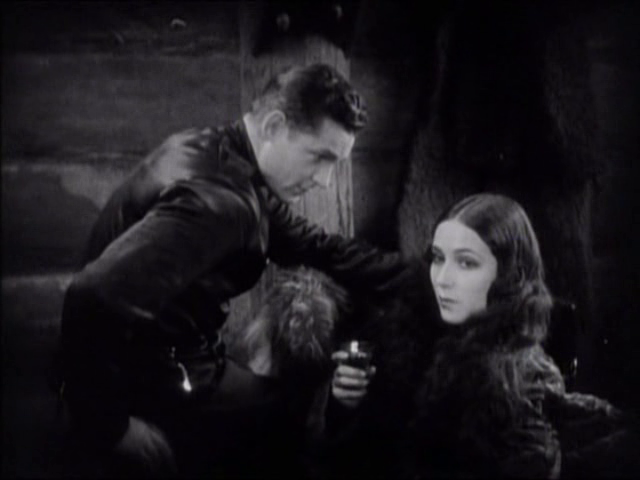 En 1917, en Russie, la colère gronde chez les misérables paysans, la révolution n'est pas loin, et les nantis continuent pourtant de s'empiffrer sans vergogne. La jeune Tasia fait partie des comploteurs, mais sa rencontre avec le beau Grand-Duc Eugène va faire vaciller ses convictions communistes en même temps que battre ses cils de biche. Prise entre vengeance (son paternel est mort dans les geôles de Sibérie), amour de la démocratie et sentiments personnels, notre héroïne devra choisir. Vous voyez d'ici les tortures intérieures et les mines défaites ; eh bien vous avez partiellement tort : Walsh parvient à doper cette trame toute sentimentale par un sens du spectacle et du rythme qui transforme le film en véritable festival visuel. D'abord dans les scènes de pure action. Qu'il s'agisse de montrer l'enfer des camps de prisonniers russes ou la révolution qui éclate soudain dans les rues de Petrograd, Walsh est aux postes et ça dépote. La longue séquence remplie de figurants où le peuple se révolte a une puissance magnifique, grâce à cette science du montage rapide, ce goût pour les superpositions d'images, cette attention aux moindres détails. La barbarie des forces de l'ordre est rendue génialement par une mitrailleuse qui bombarde la foule, par des chevaux qui piétinent des corps. Le film est d'ailleurs assez brutal (la mort de la princesse Varvara, sèche comme un coup de baïonette), ne cachant pas ce que cette révolution a pu avoir de terrible, des deux côtés de la barrière d'ailleurs. Cette séquence forme un lien étroit avec la première, qui montre la guerre de tranchées, avec ce qu'il faut d'explosions et d'éclopés, et avec celle du camp de prisonniers, inspirée de toute évidence de l'expressionnisme (voire du cinéma d'Eisenstein, tiens). Mais même dans les séquences plus joyeuses, le film n'est pas avare en rythme trépidant : la fête démesurée chez les aristos, ou les tourbillons de jambettes qui passent dans la tête du brave prolo Ivan Petroff, sont parfaits.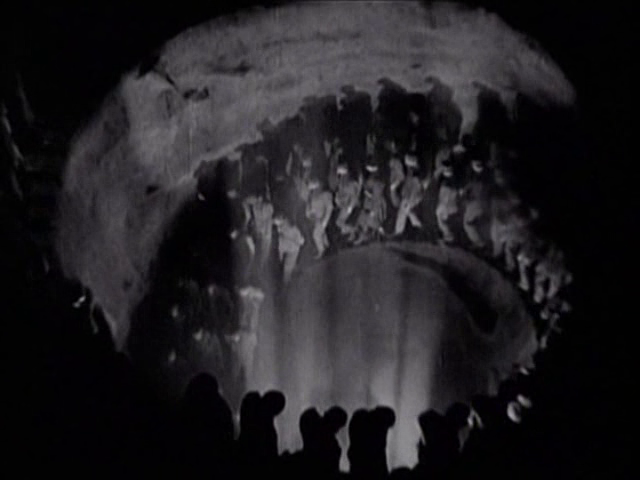 Walsh soigne tout autant ses scènes plus intimes, grâce à ses acteurs aussi iconographiques que drôles. Côté sombre, la divine Dolores del Rio est géniale en paysanne livrée en pature aux appétits masculins autant qu'en révolutionnaire indignée, et le film nous offre quelques gros plans sur elle qui vous apportent leur lot de glamour. En face, deux façons d'envisager la masculinité : le charmant Charles Farrell apporte le côté élégance et dignité, l'énorme Ivan Linow prend en charge la partie bourrue et comique du film. Le personnage campé par ce dernier, alcoolo d'abord immonde (il achète Dolores contre un cheval), s'avère à la longue brave gars au coeur d'or, et nous offre quelques dialogues impayables. Ce trio, perdu au milieu des tourmentes de l'Histoire, est d'une très belle intimité, ce qui permet à Walsh d'envoyer aussi côté mélo : les dernières scènes (une exécution dans la neige, à côté de la tombe déjà creusée) sont ravageuses, surtout soulignées par les gestes de suppliciée de Dolores. Au final, on aura pleuré comme un veau (Orloff) et ri comme des baleines : du vrai cinéma de pro, sans aucun défaut.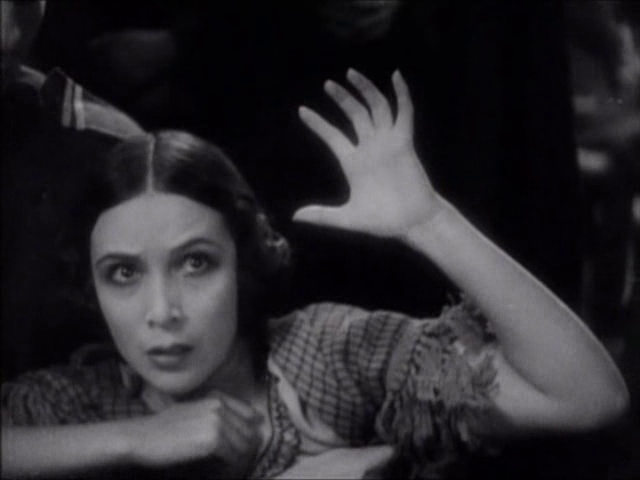 Walsh et gros mythe : cliquez