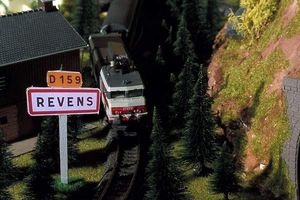 Au départ, on pense qu'on n'a pas bien vu le nom du réalisateur. La première scène de L'Epine dans le Coeur représente un repas familial, filmé à l'arrache et sans vrai style autre qu'un savoir-faire amateur classique. On y découvre Suzette, mémé attachante qui évoque des souvenirs de bouffe devant des convives de tous âges. Nulle trace de Gondry là-dedans, on se dit. Mais très vite, revoilà le plus formel des cinéastes de retour : son film, sous couvert de dresser le portrait de Suzette, institutrice ayant passé toute sa carrière dans les arides Cévennes, s'avère assez vite être un auto-portrait assez touchant. Enfin, plutôt : on dirait que le film cherche à évoquer le terreau sur lequel est né l'univers de Gondry. Son admiration évidente pour cette tante institutrice est l'occasion de retour vers son enfance, à travers d'abord de petits films super-8 (voilà le Gondry de Be Kind Rewind qui fait son apparition), ensuite un joli bric-à-brac d'objets et de jouets d'enfants (et voilà celui de La Science des Rêves).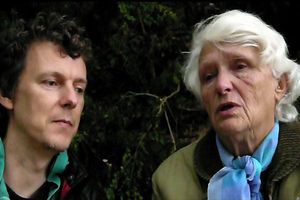 Troublant de suivre Gondry sur les traces d'une histoire qui lui appartient tout en étant celle d'une autre : très respectueux des émotions de son personnage, il mèle cependant assez vite ses propres obsessions à celles de Suzette : re-création d'une salle de cinéma disparue en pleine campagne ; jeux artisanaux avec les enfants de l'école (très jolie séquence de "costumes invisibles", qui fait découvrir aux mômes les commencements du cinéma), petits montages avec des trains électriques pour segmenter l'existence de Suzette... On reconnaît bien là l'amour de Gondry pour le bricolage et les effets spéciaux à l'ancienne, et on sent que, à quelques pas derrière sa tante, il y a l'enfant-Gondry qui s'est formé un oeil, un univers. Bien plus qu'un film sur la campagne laïque ou sur une certaine idée de l'enseignement (Suzette était assez d'avant-garde pour l'époque) : c'est sur lui-même que Gondry s'interroge, ne se privant pas d'apparaître à l'écran très souvent, visiblement avide de traquer l'émotion, le moment de vérité qui éclairera non seulement la part d'ombre de Suzette, mais aussi la sienne propre. Ce qui démarre comme un film familial se recentre clairement vers l'introspection. D'autant que le personnage même de Suzette, aussi attachant soit-il, est aussi étonnamment ambigü par endroits : ses rapports avec son fils, renfermé, faile, homosexuel et dépressif, sont montrés dans une violence qui ne dit pas son nom. C'est lui, l'épine du titre : Suzette, quand elle l'évoque, est capable de mots très durs qui font apparaître une histoire familiale beaucoup plus sombre qu'on ne le croyait. Même Gondry semble dépassé par ce à quoi il assiste, le mépris d'une mère pour son propre fils, et filme les larmes, les accès de colère avec pas mal de gène.
Le film, formellement, n'est pas parfait : beaucoup de répétitions, beaucoup de scènes inutiles, une utilisation de la musique roublarde (mettez du Spleen sur une vieille qui pleure, vous otenez une belle émotion à moindre frais), une fin qui n'en finit pas de finir. Mais pourtant, L'Epine dans le Coeur sait être touchant, surtout que Gondry délaisse un peu ses gadgets de mise en scène parfois soûlants (je fais partie de ceux que Eternal Sunshine of the Spotless Mind laisse froid) pour se concentrer enfin sur les sentiments nus, tels quels. Conservant pourtant la pudeur qui a fait sa renommée, le cinéaste offre ici un film toute en nuance et plus torturé qu'il n'y paraît. On en sort avec un étrange malaise, un je-ne-sais-quoi de torsion bien agréable à éprouver.