Peut-être pas le plus virtuose des Hitch, mais assurément l'un des plus intéressants pour comprendre "l'âme" du sieur, Rich and Strange est un film troublant et parfait. On y découvre un Hitch étrangement grimaçant sous le masque du divertissement, dans une sorte de confession assez ravageuse sur sa vision du couple et de la petite bourgeoisie dont il fait partie.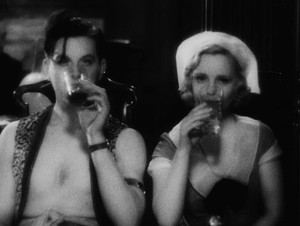 Le film raconte la trajectoire d'un couple tout ce qu'il y a d'ordinaire : lui, petit employé de bureau dépassé par le métro-boulot-dodo ; elle, gentille femme au foyer dévouée et cousante. Une lointaine tante (mais cette tante s'appelle Hitchcock, on le sait bien, ou plutôt LE Cinéma dans toutes ses possibilités) va leur donner l'occasion de dresser un état des lieux de leur amour et de leurs ambitions, en les plongeant dans le voyage exotique dont ils rêvent depuis toujours. De Paris à Shanghai, ils vont découvrir qu'ils ne sont que deux minables sans envergure, certes, mais deux minables qui s'aiment. Bel argument, simple, et qui permet à Bouddha d'exercer un sadisme étrange sur ses deux anti-héros.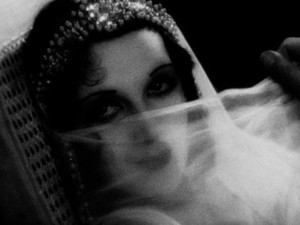 Car ce que cherche Hitch, c'est à montrer en quoi un prolo de base restera un prolo de base même tout au bout du monde. Les villes traversées par Fred et Emily le sont en touristes engoncés dans leurs a-priori ; ils cherchent à retrouver dans leur escapade l'idée qu'ils ont du monde extérieur : c'est un petit tour au Folies-Bergères où ils ont l'impression de se dévergonder, c'est un capitaine romantique à la Somerset Maugham dont elle va s'éprendre, c'est une princesse d'opérette qui va le fasciner, c'est toute une panoplie de l'exotisme bon marché qu'ils vont traverser avec naïveté. Totalement inadaptés au monde extérieur (lui passe une grande partie du film à souffrir du mal de mer), ils tentent de tordre celui-ci à leur minuscule vision de touriste, achetant des tapis orientaux, buvant des cocktails colorés, rêvant d'escapades amoureuses à la Harlequin. Difficile de les faire sortir de cette vision étriquée : seul un naufrage leur ouvrira finalement les yeux, accompagné d'ailleurs par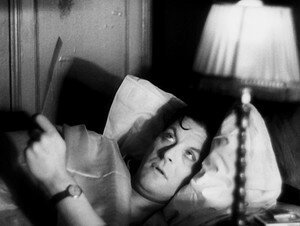 une confrontation violente avec le monde tel qu'il est ; en Chine, on mange les jolis petits chats (...) et on accouche dans la douleur. Les deux nigauds se déssillent enfin, oublient un moment leur costume d'aventuriers à deux balles, et découvrent qu'ils ne sont pas faits pour cette vie. Le retour dans leur petit foyer bourgeois viendra mettre un point final assez amer à leur histoire trop grande pour eux. C'est le plus bel aspect de Rich and Strange : Hitch, à travers son couple, livre une émouvante confession sur son éducation à lui. On ne peut que faire le lien entre ces deux-là et le cinéaste, issu du milieu petit-bourgeois anglais et plongé dans "l'aventure exotique" du cinéma.
Cette gravité, qui envahit peu à peu le scénario pourtant taquin, se double d'un regard sur le couple et l'amour qui fait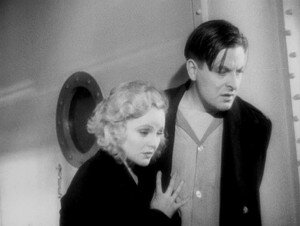 frémir. Fred et Emily sont mariés depuis 8 ans, et leur complicité s'est émoussée, d'autant qu'ils n'ont pas d'enfant (très jolies séquences sur la fin, où Emily découvre par procuration la joie d'être mère) : pour Hitch, en bon vieux catho, c'est une faute impardonnable. Le voyage qu'ils entreprennent n'est là que pour pallier à cette absence fatale, d'où son échec programmé. Rich and Strange devient alors une aventure sentimentale assez violente et torturée, où on se trompe en deux minutes dans un coin de cabine, où on renie l'amour, où on rêve de troquer le pyjama confortable contre le chapeau colonial. Là aussi, le couple petit-bourgeois va découvrir qu'il n'est pas fait pour les grands sentiments (représentés avec une énorme classe par Percy Marmont en pré-Cary Grant tout en élégance) et revenir à son pyjama. C'est dur, cynique, presque désespéré, alors que Rich and Strange se présente sous des aspects de comédie légère.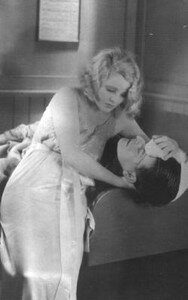 Comédie légère qu'il est aussi, d'ailleurs, et brillamment. Hitch nétait paraît-il pas content de son actrice (Joan Barry), elle est pourtant charmante de naïveté, et son petit visage d'oiseau est hyper-expressif ; quant à Henry Kendall, il est parfait en fât ambitieux et étroit. Ils amènent par le couple "parfait" qu'ils forment sa dose de drôlerie à ce film, qui regorge en plus de petits gags assez savoureux : un homme bourré qui règle sa montre sur les chiffres de l'ascenseur, une vieille fille (hilarante Elsie Randolph) qui ne cesse de mettre son visage de fouine là où il ne faut pas, une première séquence dans les rues de Londres magnifiquement rythmée... On est bien dans le divertissement. Mais il y a là-dessous une telle colère, et un tel constat d'échec, que Rich and Strange reste plus en tête comme une "tragédie dans un verre d'eau" que comme une comédie. Quand Hitch arrive ainsi, et c'est rare, à allier le divertissement et la profondeur, on ne peut que s'incliner. Je m'incline donc plus que bas devant ce nouveau chef-d'oeuvre.
sommaire hitchcockien complet : clique avec ton doigt