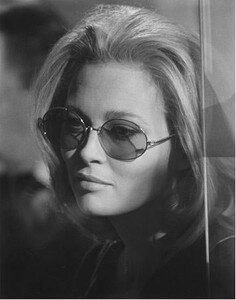 Voilà le genre de film "impur" que j'adore, qui mélange allègrement pop-art et cinéma psychologique, musique grecque et comédie, mauvais goût cheap et grande classe. C'est sûrement le film le plus personnel de Kazan, plus encore que America, America. Cette histoire de mec qui, après une tentative de suicide, plonge dans une dépression proche de la folie, et mêlange la vraie vie avec ses fantasmes sexuels, ses frustrations familiales, ses désirs de sincérité, est touchante à mort, d'autant qu'on sent là-dedans la sincérité du vieil homme qui en a vu des vertes (c'est l'un des derniers Kazan).
The Arrangement foisonne d'inventions, fait s'entrechoquer les styles et les émotions en un patchwork étrange, mais toujours cohérent. Le monde intérieur de Eddie Anderson nous est proposé en un festival de trouvailles visuelles, toutes plus risquées les unes que les autres, au cours desquelles on sent Kazan jouer à l'équilibriste sur la fragile corde de la vulgarité et du bon goût. Certaines sont ratées, d'autres réussies, mais peu importe : ce qui compte, c'est la prise de risque totale, la mise en danger, la tentative permanente. Avec l'aide précieuse du génialissime Kirk Douglas (entre ridicule achevé, vieillesse assumée, drôlerie cartoonesque, et profondeur Actor's studio), il déstructure son récit, prenant le risque de perdre son public, et ça fonctionne totalement. Quand il filme la divine Dunaway, il fait du Andy Warhol ; quand il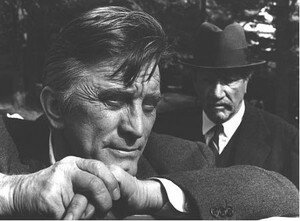 confronte son personnage avec sa femme, on est chez Visconti (utilisation des zooms) ; quand il parle des rapports avec le père, il retrouve ses inspirations psys de Streetcar Named Desire ou East of Eden. Il fait aussi des détours vers Edward Hopper (les décors des flash-backs), chez Bergman (le mélange habile entre passé et présent), chez Leone (la musique, les rythmes mélancoliques), chez Roy Lichtenstein (les brusques incursions de la BD), ou dans le burlesque (les "gags"). Il accélère le débit, fait des arrêts sur images, décadre sans vergogne, traite le faux raccord comme un des Beaux-Arts, se met les règles du champ-contre champ où je pense, flirte avec un érotisme bon enfant, parle d'urbanisme, de cancer et d'asiles de fous, tombe dans l'hyper-réalisme pour mieux rendre abstraits les plans suivants... Bref, on est dans un grand fourre-tout, film-somme d'une époque (en 1969, on tentait tout), qui tient comme par magie, bouleverse, étonne, et finit par être d'une grande simplicité d'ensemble. Un peu comme le récent La Moustache, les revers tortueux du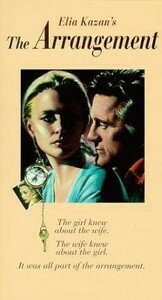 scénario passent au second plan, et l'homogénéité esthétique en fin de compte est parfaite. C'est un des plus beaux films sur l'amour fou que j'ai vus depuis longtemps. Kazan prend l'amour au sérieux, montre les ravages qu'il peut faire sur une âme, mais dans le même temps, il a l'immense politesse d'en faire un spectacle. C'est bien, Kazan, quand on y pense.
A noter que dans mon classement des meilleurs cris au cinéma, en plus de White Heat et de Mission to Mars, j'ajouterai ce petit râle à pleurer d'émotion que pousse le père d'Eddie quand les infirmiers l'embarquent. Voilà.